From tech leaders to ambitious companies from different industries, many entrepreneurs have been inspired by the impressive capabilities of the metaverse. In competing for market superiority, various businesses plan to develop a disruptive solution to improve client experience as well as to boost company productivity.
However, there are few metaverse development cases, and best practices for such projects haven't spread yet. Thus, it may be challenging to define the best tech stack and strategy to help you realize the utmost of your metaverse app development potential.
Still, specialists known in technologies massively opt for Unreal Engine, considering this software as a powerful metaverse development tool. In order to learn about the creation of metaverse using Unreal Engine in-depth, you are welcome to explore the insightful article from the perspective of a professional metaverse development company.
Top Reasons to Choose Unreal Engine for Metaverse Development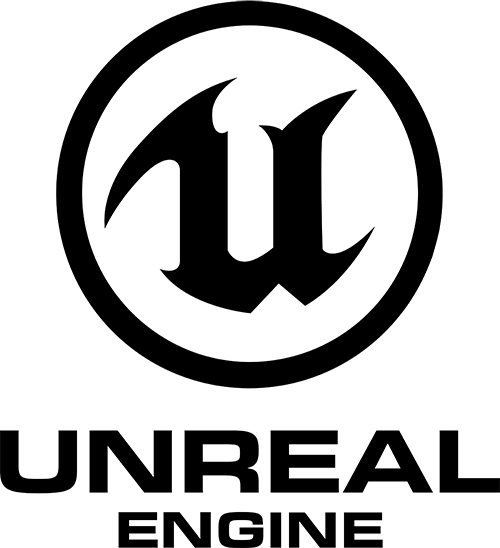 Unreal Engine (UE) is a game engine meant to be used for advanced software development across industries. UE history started in 1998 and went through various stages of internal development.
Currently, the Unreal Engine of the 5th generation is available, and its new version is full of helpful tools and modern technologies for developing immersive experiences. So, let's take a closer look at the top reasons why companies opt for Unreal Engine metaverse development.
End-to-end Development. Since metaverse development takes multiple stages to perform, it may need different pieces of software and lots of integration work to get a single product. Luckily, UE is an all-in-one solution, offering content creation, animation, coding, blockchain implementation, and execution of other tasks using only the Unreal development environment.
Cutting-edge Technologies. Unreal Engine and metaverse app development are a perfect fit for each other since this software is full of different XR tools. Additionally, UE's primary programming language is C++, which is considered advanced and capable of complex coding. Thus, your developers can shape the new virtual worlds as you wish without strict limits.
Free to Start. According to Unreal's plans and terms for development teams, you don't need to pay for the software use. The exception is valid only for projects with over the $1m revenue. When crossing this line, it's required to pay the 5% royalty. Anyway, you don't need to pay in advance, only when your metaverse business will be highly profitable. At the same time, you get the best-on-market development tools.
Hyper-realistic Graphics. Since any metaverse is a virtual 3D world, it needs an immersive environment for users to get an ultimate experience. Fortunately, in building the metaverse, Unreal Engine serves as an outstanding content creator. Also, UE5 has released the MetaHuman functionality for the hyper-realistic avatar development.
Partnership with Key Platforms. Unreal metaverse development is a straightforward process for any platform, be it a VR headset, AR glasses, or mobile application for fast access to a user account. Thanks to partnerships with all the leading companies like Apple, Oculus, Microsoft, and the like, developers can count on additional resources like SDKs and technical recommendations.
How to Use Unreal Engine 5 for Metaverse Creation
The latest generation of Unreal Engine is full of new and improved functionalities that make the software development process as well as the final result above average expectations. Thus, the UE5 metaverse creation can become your best friend, especially when you know the particularities of interaction with this engine.
Basically, it's enough to follow the basic principles in order to lead your team in the right direction and optimize their workflow in Unreal Engine 5.
Refer to Documentation & Official Forum
Even though Unreal Engine 5 doesn't have a specific guide for metaverse development yet, it has plenty of information on creating an XR-based experience, which most metaverses are based on. Using free resources that Unreal offers, like documentation, manuals, and learning video materials, it's much easier to navigate the complex infrastructure and build the workflow right.
In addition, UE has a strong community of like-minded specialists ready to help with most questions. Controversial issues and tasks can be discussed on the official forum — some developers share their professional experience, and some can even guide you through a challenging process. Thus, such a system prevents the appearance of unknown errors as well as their long fixing.
Use Pre-Ready Materials
When developing a metaverse, Unreal Engine 5 capabilities allow specialists to save time on some stages, like setting up the environment and content creation. Depending on the platform you choose, users can engage a particular project's category, template, and tool kit for, say, a VR headset or AR glasses with a pre-setted infrastructure.
Also, you can use specific plugins that make different functionalities possible, such as entering your metaverse and regulating the relationships between all its members. Visuals can also be simply bought or downloaded for free from the UE marketplace and customized according to your concept.
Implement the Blockchain & Smart Contract
Blockchain is an integral technology for most metaverse projects, as it's responsible for financial operations, data storage, and security inside a virtual world. Further, there's another program that regulates economic relationships between users and a platform, as well as provides an additional protection level — smart contract.
In order to make blockchain and a smart contract part of your metaverse, developers can also use specific plugins for implementing these technologies in code. This option is highly comfortable and time-saving, as you don't need any external APIs to perform blockchain integration. Moreover, specific UE plugins are also pre-ready and open for customization.
How to Succeed in Building a Metaverse with Unreal Engine
What do you need for outstanding metaverse development in addition to a robust tech stack? In fact, multiple factors affect a project's overall success, like large-scale promotion campaigns. Yet, there's one thing that is the most important — people.
Since any metaverse is supposed to be for real users, the development process needs specialists who can not only perform a bug-free and highly functional virtual environment. Moreover, the best immersive projects are those making your audience amazed.
Thus, only experienced metaverse developers with deep expertise in XR-based projects know what people really want from such an experience. Professionals with creative minds and honed skills create ergonomic spaces with impressive scenery and effects. So, when your target audience feels how you care about users, they would opt for your product over others.

Get a Top-Notch Metaverse for Business with Program-Ace
Do you want your metaverse development to start without wasting plenty of time on finding and hiring employees? Fortunately, you don't have to be frustrated by the fact that the HR process takes a large share of the budget and postpones the beginning of productive work. No more need to settle in a working environment from scratch, overpaying for high salaries and social packages.
Partnering with Program-Ace, a professional software development service provider, you'll get experienced specialists with deep expertise in building immersive experiences in time. Moreover, you don't need to conduct hundreds of job interviews as we've already selected the best IT talents. So, you just need to pick the right ones for your project.
Contact us so we can provide you with essential details and estimations.
Want to get more stories to your email?