If you are following the marketing world, you know competition for customers' attention and loyalty is intense. Internet and social media bombard users with hundreds of messages within a sole minute, making people blind to simple ads and pushing businesses to come up with more and more creative promotional campaigns.
One of the most exciting marketing instruments is advergaming, a solution that experienced its first wave of recognition in the 00s and still holds relevance for businesses in different industries. In this article, we explain what advergaming is from the perspective of a game development company.
What is Advergaming?
Advergaming is the practice of developing a game around a brand for promotional purposes, namely, to raise brand awareness or to market a new product. The concept of any advergame is entirely built around the advertisers' products or services, allowing businesses to manage how they want to present themselves to the audience.
Usually, advergames are free to play, do not include additional in-game advertising, are distributed online, and are tailored to be compatible with various devices. The gameplay and story are often simple, using game mechanics as well as genres tested by time, like 3-in-the-row or platformers. The game's characters are brand mascots, products, or the company. Ultimately, the approaches can be versatile, as the game plot depends on the business goals, brand image, audience, and creativity of the team developing the game.
Advergaming vs. In-Game Ads
The landscape of solutions for marketing and advertising purposes is enormous, and games play a significant role. In-game ads go side by side with advergames; therefore, these two instruments frequently need clarification when they depict two different types of marketing campaigns in reality.
As mentioned, the advergaming definition implies the custom development of a brand-focused game from scratch. At the same time, the in-game ads concept explains the mechanics of adding different types of advertising into stand-alone games. In-game ads are presented in various forms: billboards within the game environment, specially branded skins for players, branded game events, etc. Great examples of in-game advertising campaigns are cooperations between Fortnite, an extremely successful online video game, and worldwide brands like Coca-Cola or McDonald's.

Top Reasons Why You Should Consider Using Advergames
Advergaming is not a typical marketing tool, and there are few advergames examples you can encounter as a consumer. However, almost every advergame succeeds within its targeted audience, driving engagement and media exposure beyond the average. So what are the benefits of advergaming for brands?
1. Increased Brand Awareness
Foremost, advergame marketing gives a significant boost to your brand awareness. While it won't immediately push users to go to your store and make an order as other types of campaigns might, an advergame will implant the image of your company into the consumers' minds. Therefore, when a client experiences a need for the product or service you provide, their memory will conveniently remind them about your brand.
Due to the engaging nature and social elements that developers can include in the functionality, products of mobile advergaming have a high chance of going viral and becoming a hot trend. Features that allow challenging friends or gaining rewards ignite competitiveness in users, pushing them to spend more time within the game and share it with their circle of friends.
2. Non-intrusive Marketing Instrument
In our ads-intensive world, we have become banner blind and learned to ignore aggressive promotion. Moreover, invasive ads can not simply be disregarded but cause actual damage to your brand and turn consumers against you. Hence, marketers constantly work to generate ideas for native advertising that won't come as blatant efforts to sell something to a customer.
Advergaming is one of the tools sought by marketing specialists for that purpose. Branded games don't disrupt the user experience, reach the audience interested in such an experience and provide a high level of engagement, making them consumer-friendly and discreet as much as possible.
3. Easily Measured Results
Advergaming has a considerable advantage over other promotional methods — the ownership of an advergame is entirely in your own hands. This allows you to easily collect first-party data about the users of your game and track any metrics you need to measure the performance of your advergame.
Such data availability and analytics flexibility might be impossible with other advertising instruments like PPC or in-game ads, where analytics are gathered by third-party platforms or partners who can limit your access to data.
4. Wide Audience Reach
The myth of video games appealing solely to the young male demographic was ruined long ago, as people of any gender and age are interested in various types of video games. Hence, you count on your advergame to attract a broad audience, which is especially valuable when you aim to raise your brand awareness.
At the same time, by choosing specific game genres, you can target your advergames more precisely to different demographics, e.g., farm sim mini-games are more popular among women, while men prefer survival or racing genres.
What Makes Advergames Effective?
When done right, advergames become a massive triumph for the brand that has decided to release one. It brings a robust set of benefits we have described previously, but what is the true power hidden behind the top advergames?
The key is advergaming versatility. This type of promotion is suitable for any product or service. Even industries that seem too complex for games, like financial services, can leverage advergaming and turn complicated terms and procedures into game mechanics. You only need to creatively approach the conceptualization of your game, understand what fun factor it should have, and gracefully incorporate it into the product you plan to release.
At the same time, advergaming is a bold move, considering that it demands a certain amount of resources to be invested in it and massive creative work to be done. The complexity of these challenges explains why there are few advergame examples.
However, suppose a business chooses to take such a step and takes it seriously to ensure the high quality of the game. In that case, the final product will impress customers and make the company stand out among the competitors. Even now, advergames remain something unique, which adds a wow factor you can use to win consumers' attention and put yourself on a map as a creative and innovative brand.
Choose Unity development services to build your advergame.
Contact Program-Ace
Advergaming Examples That Deserve Attention
So what are the most exciting advergaming marketing examples? To show you the variability of advergames, we have gathered examples of these solutions delivered by companies in different industries and with different target audiences.
KFC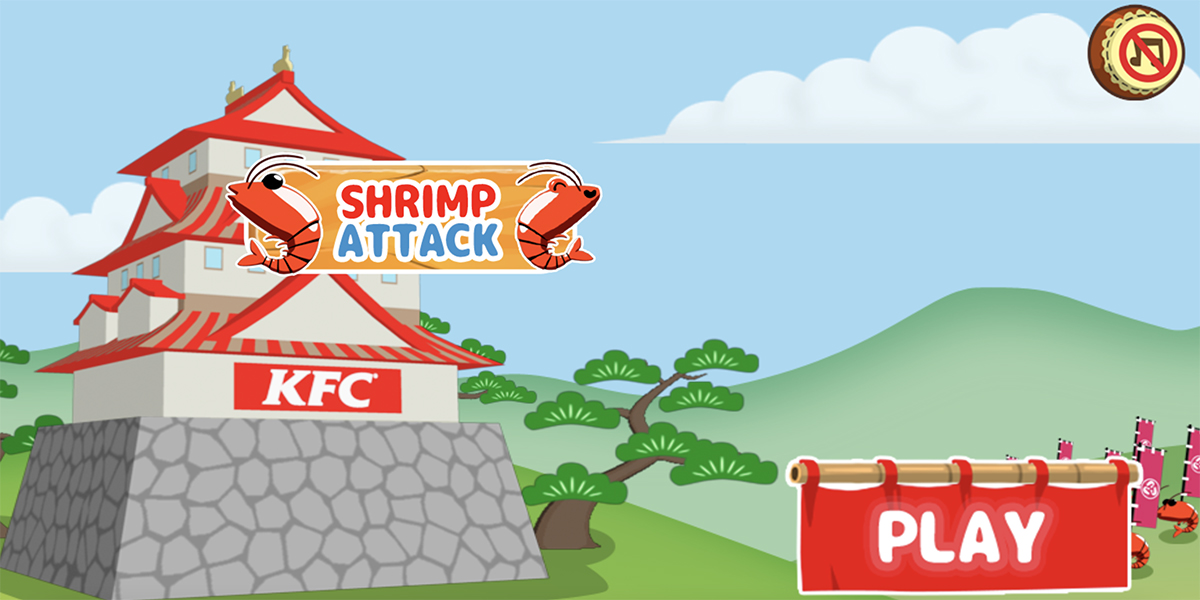 The Japanese branch of the most popular fast food chains released an advergame Shrimp Attack to market their new menu position, Ebi Shirmp puri product. Through the engaging game with simple mechanics where the user needed to click on appearing shrimps to protect KFC castle, the company managed to generate a huge hype around a new dish and increase sales by 106% compared with the previous year. KFC was forced to stop the campaign before planned because restaurants could not keep up with a large influx of customers.
Nike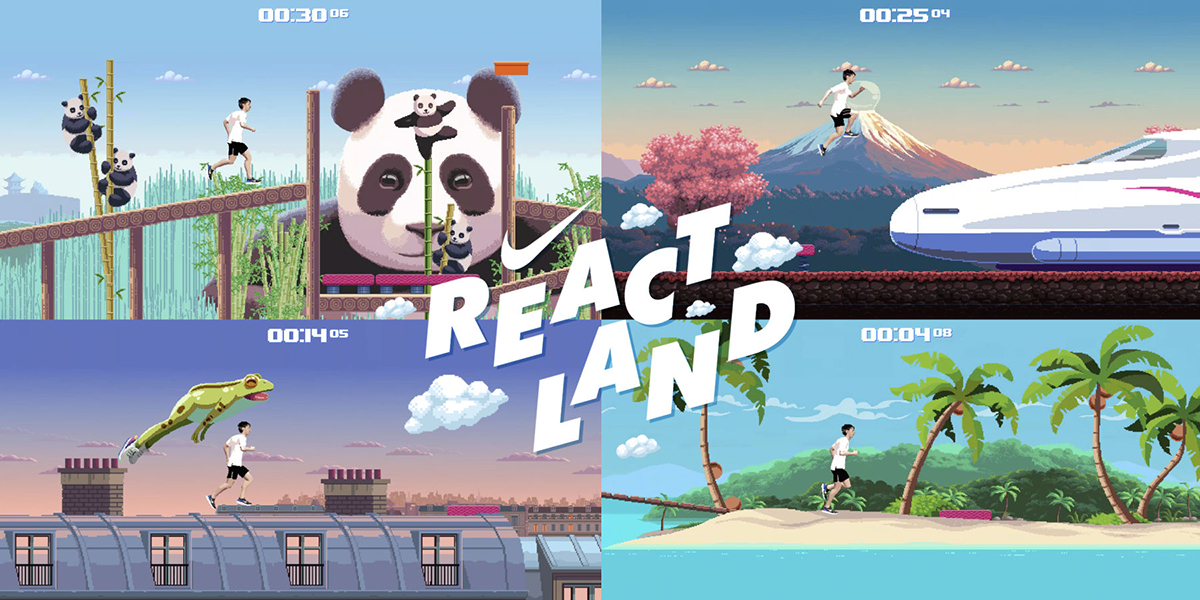 Nike developed an immersive advergame, Reactland, to make customers' interaction with their brand more engaging while promoting Nike React running shoes, a new at the time model. Players would try shoes on, step up on the treadmill and run, setting in motion their digital avatar that runs through different game locations. Due to the complexity of set-up, this advergame was available only in four stores and one-pop location in China, but showed decent results: almost a half of players purchased Nike React shoes.
Doritos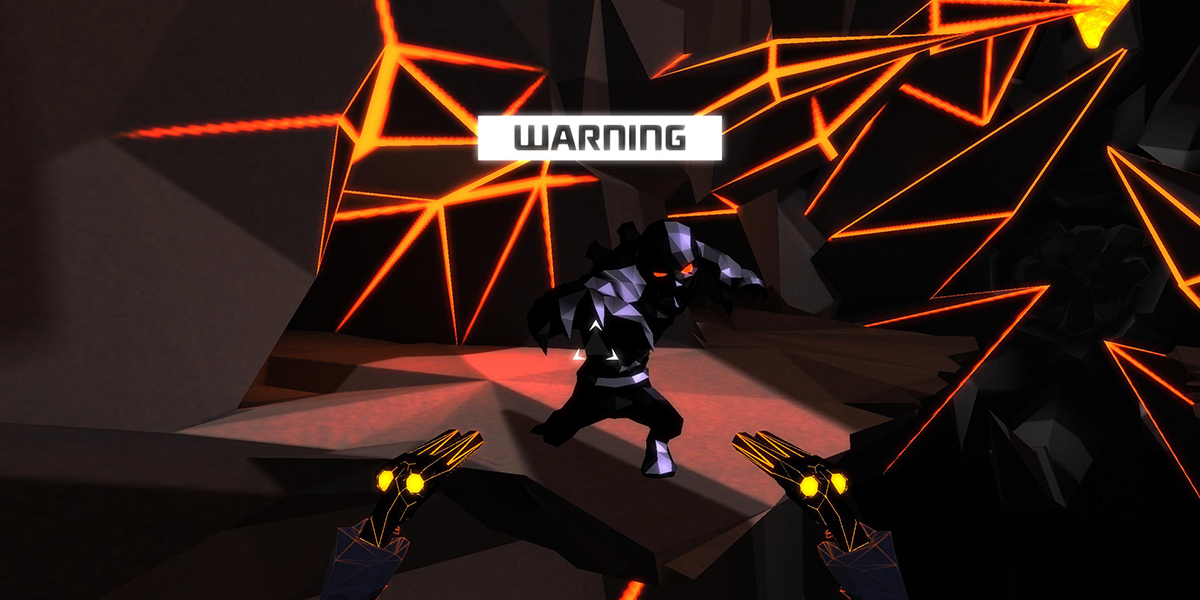 A brand of famous flavored tortilla chips has created an impressive advergame Doritos VR Battle that leverages all the benefits of virtual reality to offer an immersive experience for users. The game has several gameplay phases in which players must move across the challenging environment using agility, collect Doritos, and shoot enemies with Doritos Shotguns. The game is captivating to play alone or is used to set up a competition during the party and has gathered positive reviews from users who have not expected an advergame to be of such quality.
Lego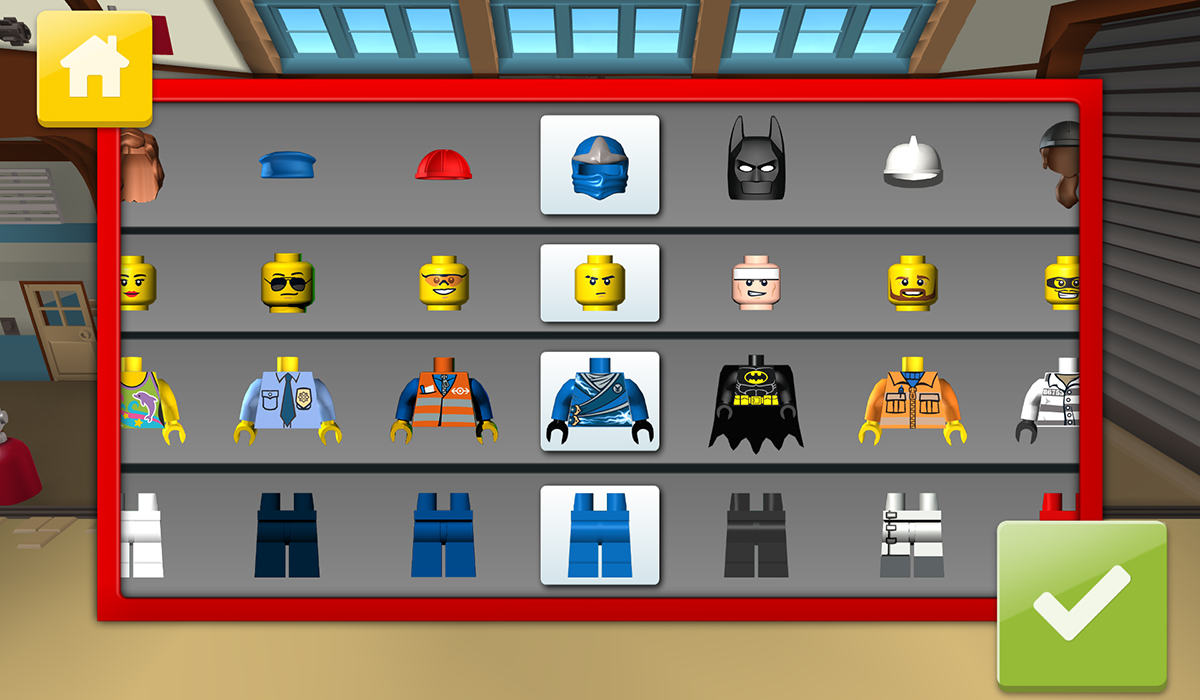 The brand of toy constructors loved by everyone might be the leader in advergaming, with dozens of games developed around their products. Lego has been releasing games for every platform on the market, including Microsoft Windows, macOS, Linux, Nintendo Switch, PlayStation 4, PlayStation 5, Xbox One, Xbox Series X/S, Android, iOS, and others. Apart from building original games, the company also adapts other media properties like movie franchises to Lego-themed video games, attracting other fan bases.
Mortgage Hero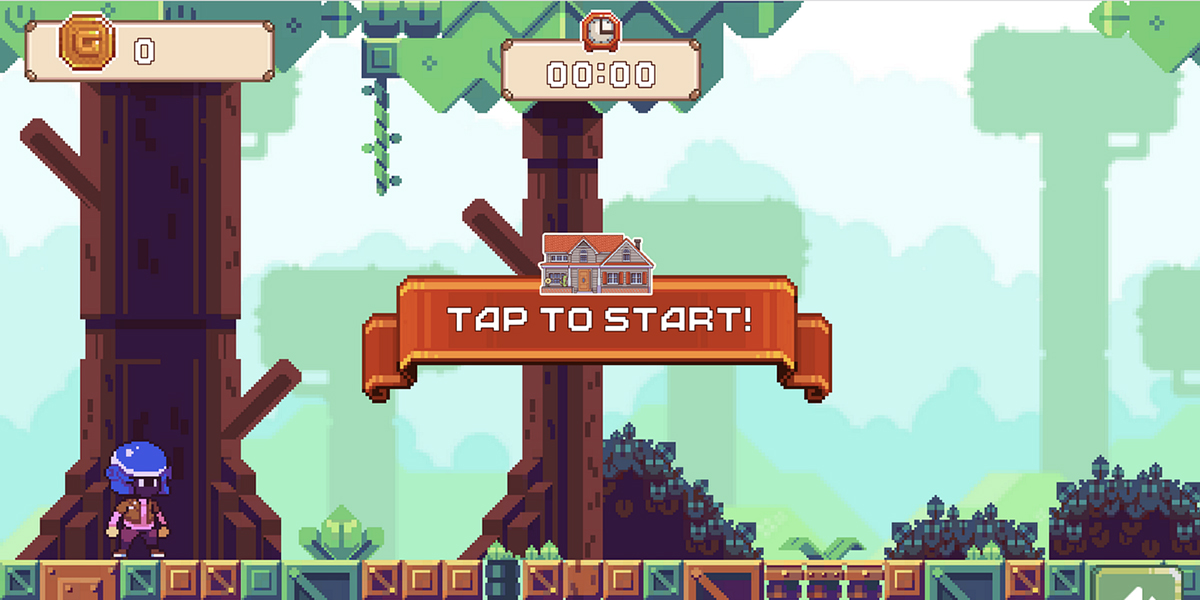 Mortgage Hero, a company providing first-time homebuyers with mortgages, has released an advergame in 2022. Despite operating in a complex industry, the company found a solution appropriate and efficient for its niche: a platform game where the main hero travels forward while gathering documents necessary for a mortgage application. Besides choosing simple but addictive game mechanics, Mortgage Hero also attracts its targeted audience, the millennials, by leveraging the feeling of nostalgia thanks to gameplay reminiscent of Super Mario, a game familiar to every 80s-90s child.
Hyundai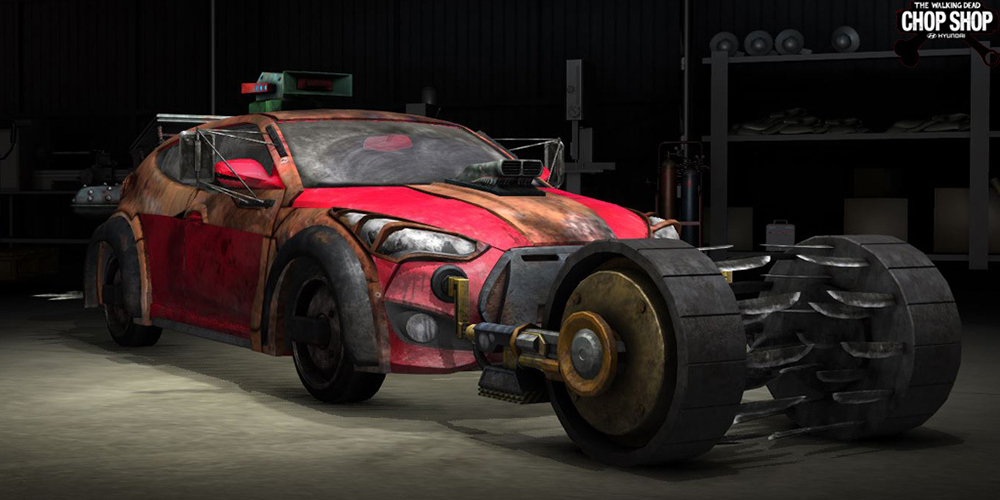 In 2014, a Korean automotive brand released The Walking Dead Chop Shop in partnership with a hit TV series, The Walking Dead. The game allowed its users to customize Hyundai's car models to withstand the everyday challenges of the apocalyptic world infested with zombies. After designing a vehicle, players can test their modifications and get a survival score, which adds a competitive element to the game. According to a Hyundai USA executive, the advergame reached its goal and engaged the target audience the company aimed at: men aged 18-34.
Will Advergaming Suit Your Business?
The answer is definite: you can always develop an advergame that will fit your business image and purposes. While it might be easier to develop the game concept for the brand that distributes certain products, service providers need to take another perspective as well as search for creative and unexpected solutions that will match your company and deliver value for your customers.
However, another valid question is: What advergame should you select? First, you need to choose between platforms to distribute your game. The widespread use of smartphones makes mobile a preferred option, considering that the entry threshold into the leading mobile app stores (App Store and Google Play) is quite accessible.
At the same time, browser games allow users to access them from any device. In contrast, games released on social media platforms, e.g., Facebook, can be easily shared on users' profiles, giving them additional reach. VR games are also worth mentioning, as they swiftly gain popularity and offer users new types of experience and engagement, creating intrigue and igniting interest.
The same goes for genre selection: first, it should appeal to the audience you want to reach; second, it should match the object of your promotion, though you can always approach it in a non-obvious, creative way.
Develop Your Own Advergame with Program-Ace
Advergaming is a powerful marketing tool, but it will reveal its full potential and lead you to success only if your game is of high quality and has a fun factor that will captivate the audience. Popular advergames combine familiar game mechanics, innovative technologies like VR/AR, and aesthetic, brand-related design.
To achieve that, consider cooperating with advergame developers from an experienced game development company Game-Ace, a brand of Program-Ace. Our team has broad expertise in game development and business-oriented solution delivery, allowing us to build highly efficient advergames. Contact us to learn the details and initiate your advergame development.
Want to get more stories to your email?