In the energy industry, safety is one of the core values for companies that are involved in the production and distribution of energy necessary for products such as smartphones, cars, bikes, houses, planes, and citie. Safety goes beyond just creating a harmless and healthy environment for workers and visitors of the company.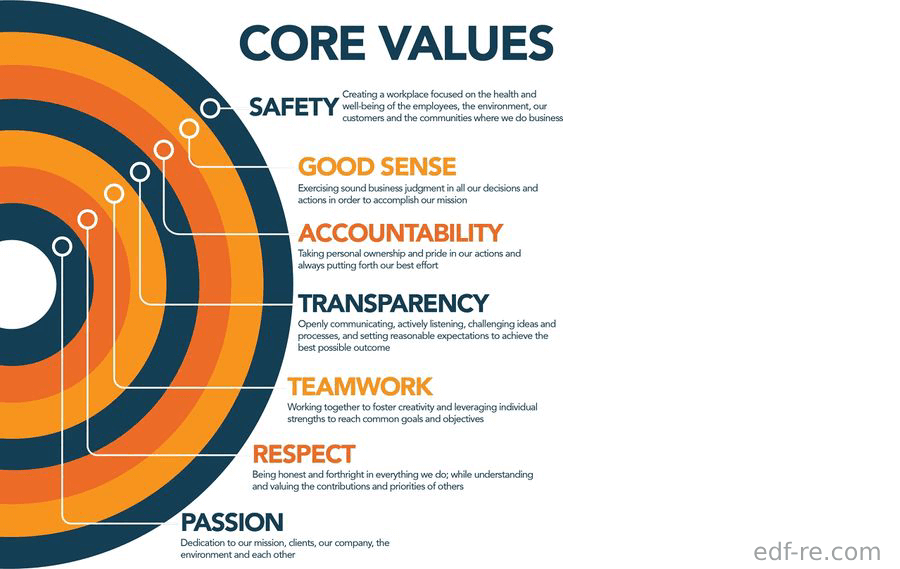 Safety is a set of regulations, communication, teamwork and other interactions in the workplace that create a solid foundation for business stability and prosperity. Most of the time, it's the employer's liability to create a safe and healthy environment for their workers. In practice though, workers are required to take care of themselves after, usually, being properly trained.
There are many ways to improve safety in the energy industry. Some of the most common approaches are:
Basic lectures on accident prevention and safety regulations
Experience exchange on how to work with various tools, machinery, and objects
Safety training and courses
Safety equipment provision and training on how to use it
Safety in the energy industry overview
In recent years, the level of safety has improved significantly in the gas and oil, electric power sector, mining, and other energy-producing industries. For example, in the UK, the level of LTIFR and AIFR has dropped from 0.15 and 3.6 to around 0,06 and 1.5 respectively, according to the Health and Safety report by Energy UK.

The level of work-related injuries has also decreased thanks to the growing safety and health awareness in the energy industry. According to the same research, the level of safety observations is growing rapidly to help employees avoid various hazards which can cause a variety of injuries.
Of all 516 recorded injuries in the energy industry in the UK, there are three most common types of injuries that were recorded by companies from the report:
Graze or laceration (34%)
Bruising (18%)
Sprains & strains (16%)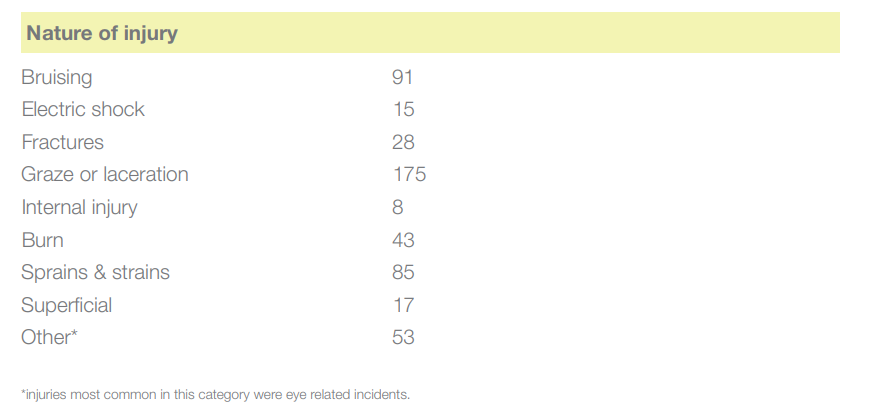 These numbers only reflect the market of the UK, however, the situation worldwide is likely similar. According to Statista, in 2018 the mortality rate worldwide in the energy industry is still incredibly high. For example, 100,000 deaths per terawatt occur in the mining industry (coal), 36,000 in the oil industry and 4,000 in the gas industry.
Fortunately, the technological progress does not stand still which industry experts and vendors find a good use of. Since the augmented reality (AR) and mixed reality (MR) technologies have been introduced on the market, it continues to catch a wider audience. AR/MR in the energy and utilities sector is no exception. It's proven to be a highly effective solution to navigate within the hazardous environments improving the safety and efficiency of industry workers.
AR/MR market in energy and utilities is expected to reach $18 billion
Energy and utilities are considered to be one of the top three markets of augmented reality glasses shipments and account for 17% of global AR/MR glasses shipments in 2018, according to ABI research. The findings show that the market is expected to grow by $18 billion by 2022. However, industry experts and vendors have a slightly different perspective of the market growth and expect it to reach $25 billion as Gaurav Sharma mentions in his article at Forbes.
The reason why AR/MR technologies have found such a big resonance in the industry is that they provide millions of opportunities to increase work efficiency and improve safety.
Unlike virtual reality headsets, augmented reality glasses do not block the view of the real environment because they are transparent just like regular glasses. The only difference is that it complements the reality due to the software installed in the glasses. While VR devices render the virtual environment, AR/MR devices complement the reality allowing the wearer to navigate, move and perform work-related processes and duties without any obstacles in the real world.
How AR/MR technology is used in the energy industry to improve safety
There are many ways AR/MR technologies help energy industry workers inspect, analyze and fix problems or avoid potential hazards. AR/MR opens up amazing opportunities for new ways of interaction and communication during the work on power plants, mines, oil derricks, and so on.
Smart glasses will help workers become experts in their field even if they have just started their job. It's possible to install an interactive 3D manual software on how to fix various objects which will help an inexperienced worker to perform the task with the highest level of proficiency. In the event of requiring more help, one technician may request a remote assistance from a more skilled technician in the support department which will help to eliminate the issues quickly and effectively.
Today, for example, AR/MR technologies are able to improve:
Teamwork and communication
Inspection and maintenance
Safety equipment checkup and procedures
Potential hazards mapping
A lot of companies are now in an experimental mode cooperating with AR/MR software development companies to build applications that will help energy and utility companies reduce their operational costs while increasing productivity and safety levels.
Teamwork and communication, inspection and maintenance
Verbal and non-verbal communication can be replaced with AR/MR technologies. Now, instead of yelling and screaming you can just send a notification to warn everybody who is in the hazard zone. Communication plays a vital part in the energy industry. If you don't communicate, nobody knows what you're doing, so it's important to communicate smart, and AR/MR is the ideal choice for that.
You are now able to request remote assistance from a skilled technician from any location.
Often, experience exchange is done by a "Sit down and listen" model; however, with AR/MR you can have interactive 3D manuals installed into the device so that a "roughneck" will have everything one needs for performing high-skilled operations safely and professionally.
Examples of Safety equipment checkup
AR/MR glasses can help you find the right equipment and adjust it correctly such as used for fall protection equipment, glasses, gloves, and helmet
Using AR/MR technologies will allow easy retrieval of a fire extinguisher and instructions on how to use it properly. Also, it can show the simple rules when disassembling the hose or turning off the electrical wires when moving a derrick to another place
Mapping hazardous spots and improving danger awareness
Sometimes things fall apart. Often, you need to assemble or disassemble a particular AR/MR part and it can easily slip out of your hands if it's not tied up or secured. It's wise to regulate the traffic properly so that workers do not stand under the structures being dismantled, and AR/MR technology helps to create 3D visualizations and simulations which show all the necessary safety regulations.
Forklift driving and carrying rules can be difficult to judge without additional knowledge or tools. There is a high chance to overload or unbalance a forklift to the point it could tip the machine over. AR/MR technologies can you regulate the placement of materials and adjust the right measurements so the forklift can be safely driven.
Augmented reality devices can detect and highlight danger zones such as those with explosive dust, flammable gas or combustible substances.
The business value of AR/MR solutions for safety in energy & utilities
Health and safety regulations are not something to be ignored. They are an integral part of a business's growth and employees' welfare. When safety management procedures are not met, and strict safety rules are violated, it greatly affects business performance and a company's stability.
The violation of safety procedures leads to insurance compensations, unanticipated accident payroll, downtime in the workplace and other expenses. According to Osha, employers pay around $1 billion for direct workers' compensation costs weekly. While direct workers' compensation costs look quite intimidating, there is also a paycheck of indirect expenses. Thus, keeping employees away from work for 6 or more days because of workplace injuries and accidents cost U.S. employers $59.9 billion in 2014, according to Granger's article.
It's clear that safety and health regulation and management does not only concern the employees' welfare but also has a direct business value. With AR technologies, safety issues may be prevented and resolved.
Recently, at Program-Ace, we created Oil Platform Simulator, a realistic computer simulation of an offshore oil platform, that helped our client overcome some of the safety challenges mentioned above. The Oil Platform Simulator helped:
Train more than 500 drilling platform employees
Reduce the frequency of accidents and injuries by 43%
Reduce the time for adoption of new equipment by 27%
These new technologies allow the energy & utilities sector to commit to the business sustainability and profitability which very well harmonizes with the employees' and client's welfare.
Conclusions
AR and MR technologies are revolutionizing the energy industry environment making it safer, better and more efficient. Investing in AR/MR for energy and utilities will help to deal with the most common and uncommon safety challenges which prevent your business from stable prosperity. With interactive 3D manuals and visualization technologies that AR/MR offers, you will be able to underline your brand name and depict it in the safest and most innovative light.
With Program-Ace you will be one step closer to making the transition to digital transformation and deliver impeccable value to your clients. Contact us to know more details.
Author: Philip Volna
Want to get more stories to your email?