Program-Ace is pleased to announce that Forbes has admitted its CEO Oleg Fonarov to the Forbes Technology Council, a platform where leaders from different industries share expertise.
Oleg Fonarov, the founder and CEO of Program-Ace is now part of the Forbes Technology Council, following a decision by a Forbes review committee. This is a great honor for the company and a great achievement for its hard-working and consistent CEO.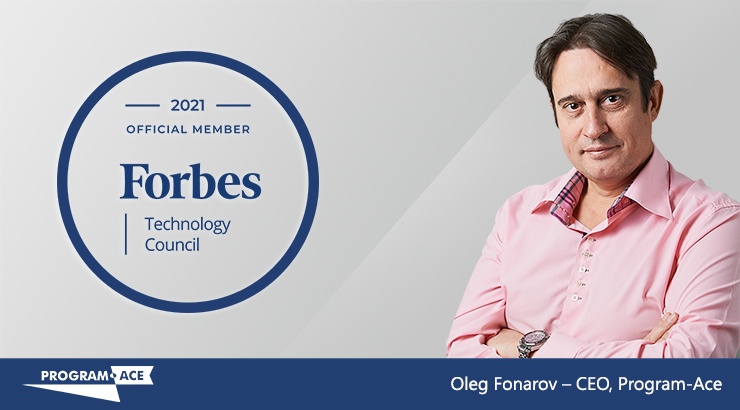 The Forbes Technology Council is an invitation-only organization intended for senior-level technology executives – individuals who have achieved great things in the tech industry and have contributed to its growth over time. Being part of this exclusive community, Oleg Fonarov now has access to new professional resources and gains a multitude of options for cooperating and learning from other leaders in tech.
Additionally, Oleg Fonarov will share his own industry insights through articles published on the official Forbes website. These insights will primarily focus on covering the fields of immersive technologies, digital transformation for enterprises, innovative software solutions, etc.
It is the hope and objective of the company that these insights will help professionals and decision-makers learn new technologies and approaches that can be applied to their business, and spur them towards new avenues of innovation.

"I am honored to join this community and share my knowledge with a larger audience. Decades of work in the technology industry have given me many tidbits of value, and I am eager to pass them on to other companies and new generations. At the same time, this is a great opportunity for me to learn and possibly try new things at Program-Ace." – Oleg Fonarov.
Want to get more stories to your email?