The research conducted by Clutch, a Washington, DC-based research firm, identified Program-Ace as one of the best Ukrainian web and software development companies in 2015. The research was focused on evaluating the level of services provided by web and software development companies based in Ukraine and level of customer satisfaction together with positive customers' feedbacks on provided services.
According to a thorough examination and analysis of Ukrainian IT companies Program-Ace was included in Top 15 Web & Software Developers of Ukraine, one of world's biggest technology and outsourcing hubs. Program-Ace and other leading software and web development firms were chosen after deep research and analysis of over a dozen qualitative and quantitative factors including experience, technical certifications, industry recognition, market presence and positive client reviews.
Being one of top US-based research firms Clutch provides a possibility to find the right development, design or marketing company that meets the needs of a specific project among top firms in different categories on its website. Clutch identifies leading firms in IT through innovative researchers that helps buyers of software development services find professional partners basing on the Leaders-Matrix.
Being number 12 among other 40 companies presented in Web & Software development sector on Clutch shows once again that Program-Ace is an acknowledged IT provide delivering high-quality web and software development services to international clients.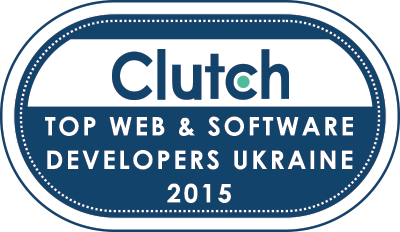 Please get more information on the link below:
Leaders-Matrix – https://clutch.co/developers/ukraine/leaders-matrix
---
We are very proud to find our company's name in the list of Top Web and Software Developers of Ukraine and work hard to go even further by improving our customers' satisfaction and providing high-quality services in areas of virtual and augmented reality, gaming, cloud application development and others.
To stay on top of leading software development companies in Ukraine, we constantly self-improve and upgrade our skills. Program-Ace is well-known for its R&D activities in domains of real-time rendering and web-based platforms with a powerful backend. Our multiple in-house developments such as proprietary frameworks, libraries, and advanced 3D engines are successfully utilized in both entertainment and business applications. But we are not satisfied with what has already been achieved and try to get the best of us and make our clients happy.
Want to get more stories to your email?