The Program-Ace team is excited to announce that our NFT and Metaverse experts have taken part in the CGC11 conference of 2022. As a renowned blockchain games event, it provides industry leaders with a platform to discuss the burning issues of Web3 game development.
Established in 2018, the CGC11 conference was held online and included numerous presentations dedicated to a wide array of topics, from broad blockchain-related issues to metaverse or NFT game development. The specialists from Program-Ace, particularly Dmitry Lunov, presented the topic of "Smart Team Building for an NFT Metaverse Project."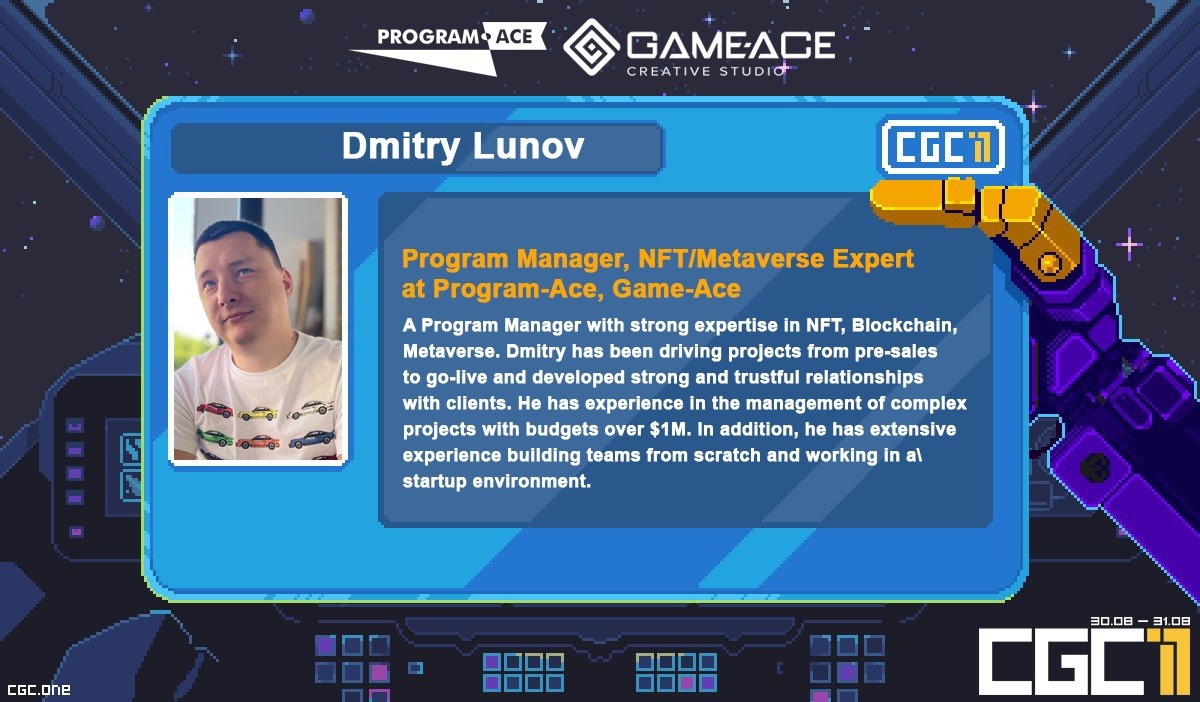 Throughout the speech, Dmitry revealed the secrets of how anyone can build and maintain teams working on NFT Metaverse projects. How to arrange the workflow, who to hire, what candidates to avoid, and other essential questions are answered during the presentation. After all, its primary purpose lies in sharing Program-Ace's experience and expertise in building teams that bring NFT Metaverse projects to success, leaving clients satisfied.
Dmitry has shared the most helpful takeaways of Program-Ace's experience working with complex Web3 projects. So go ahead and check out the presentation itself to gain insight into the peculiarities of building a reliable team for your next project!
Smart Team Building for an NFT Metaverse Project - Dmitry Lunov, PM, NFT/Metaverse Expert at Program-Ace, Game-Ace
Want to get more stories to your email?