On June 28, 2017, Clutch, a reputable Washington D.C.-based research firm, published a press release that reveals the top virtual reality and augmented reality development companies worldwide in 2017, and Program-Ace took a well-deserved third place among 46 other companies. The published research is based on the unique estimation methodology developed by Clutch's professionals who examined hundreds of companies that deliver excellence and reliability to its international clients.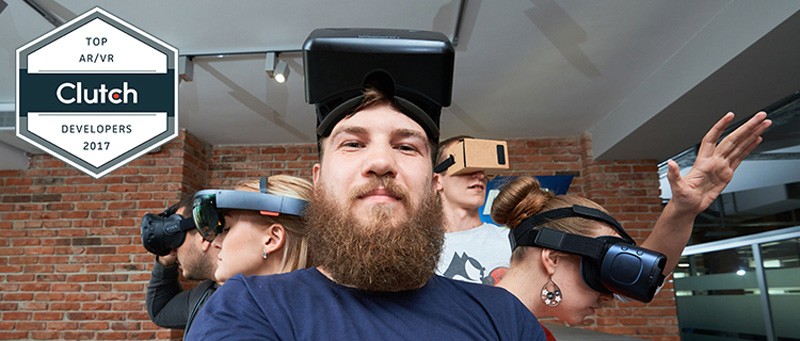 The research was focused on multiple quantitative and qualitative characteristics to recognize industry leaders with a sterling market presence and the ability to provide exceptional services to current and previous clients. Clutch's reviewers chose top companies in one of the most technologically advanced hubs according to relevant expertise, certification, and good client reviews.
In the leader's matrix, Clutch identified the following companies NEXT/NOW, hedgehog lab, Program-Ace, Fishermen Labs, and NotionTheory. More information on what companies hit the leaders matrix can be found on Clutch's official website.
The Program-Ace team is proud to be among world's most professional development companies that create superior VR and AR applications and games. As a confirmation of Program-Ace's market supremacy, our company is honored with one more recognition and, this time, it is a positive assessment of one of our main expertises. We are grateful to Clutch professionals for helping clients find a proven top-rated company to achieve business objectives and project goals.
To get more information on the rating, please visit the Clutch website.
Want to get more stories to your email?