The metaverse market is experiencing exciting growth, with its total size expected to reach $678.8bn by the end of 2030. This growth is driven by the increasing popularity of virtual reality (VR) and augmented reality (AR) technologies, as well as the emergence of new content, applications, and services. The demand for these technologies rests on the need for immersive and interactive experiences, including real-time interaction.
Present-day businesses should learn more about metaverse trends to stay abreast of global market tendencies, helping them remain competitive and generate more revenue. Today metaverse development services continue to bring benefits for companies seeking to expand their influence and multiply income. In this article, we aim to reveal more insights into major metaverse trends for you to leverage them to the fullest.
Overview of the Current Metaverse Market Trends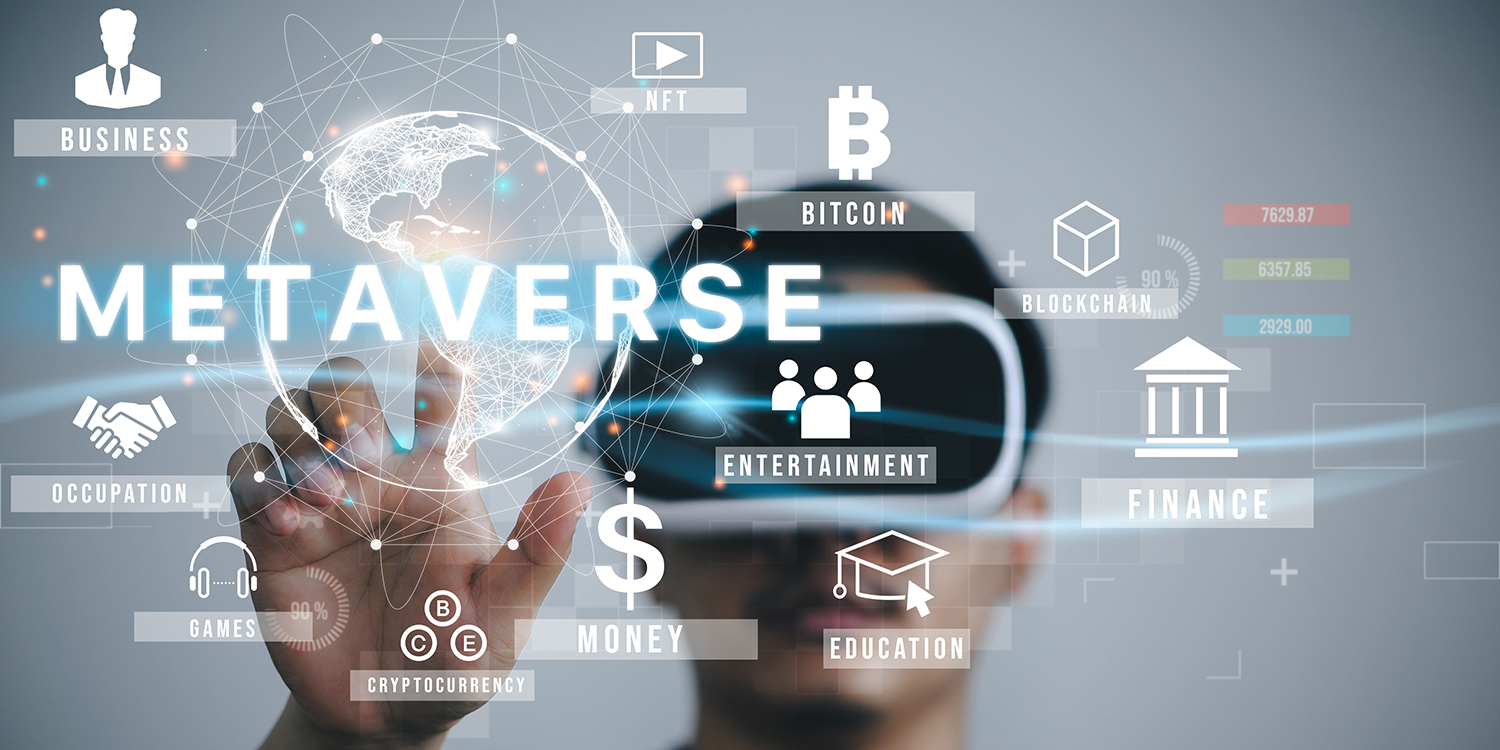 So, what is the metaverse? The metaverse is a term coined to describe a collective virtual shared space created by the convergence of virtually enhanced physical reality and physically persistent virtual space, including the sum of all virtual worlds, augmented reality, and the internet. It's a virtual reality-based shared space where users can access and communicate with each other, create content, as well as interact with their environment.
In 2022, the metaverse market was worth $47bn. Quite an astonishing number, isn't it? In order to achieve more, businesses need to know the current trends that will impact the market in the near future. The rise of augmented reality (AR) and virtual reality (VR) has paved the way for the creation of an immersive experience. This has led to a surge in demand for digital content, resulting in a rise in the popularity of AR/VR.
Moreover, the increase in the number of internet users has opened the virtual market to a wider audience. The growing popularity of social media platforms has led to a more intense dependence on emotional content. In turn, the global need for virtual goods and services is expected to grow as the population increases. As a result, metaverse market trends are going to result in the creation of new content, including games, events, and experiences.
The metaverse market is currently dominated by major players such as Facebook, Microsoft, Apple, and Google. These companies have invested heavily in developing and launching their own metaverse platforms and services, such as Facebook's Oculus, Microsoft's HoloLens, Apple's ARKit, and Google's Daydream. These platforms offer users a variety of experiences ranging from interactive games and virtual reality (VR) solutions to educational tools as well as creative applications.
In addition to the major players in the metaverse market, there's also a growing number of smaller players, such as startups and individual developers creating new digital content, applications, as well as services in pursuit of grasping continually emerging metaverse opportunities and trends. These smaller players are offering innovative products and services, including virtual worlds, 3D applications, visualizations, virtual stores, and tours.
There is also a trend towards the emergence of dedicated metaverse platforms, such as the High Fidelity platform, designed to create and host fully immersive virtual worlds. Companies and individuals are using these platforms to create virtual stores, virtual events, and even virtual schools. And guess what? There will be even more usage of the word "virtual" in the near future because no one wants to lag behind. No doubt, the trending metaverse market is experiencing a period of rapid growth, so let's talk about it in detail.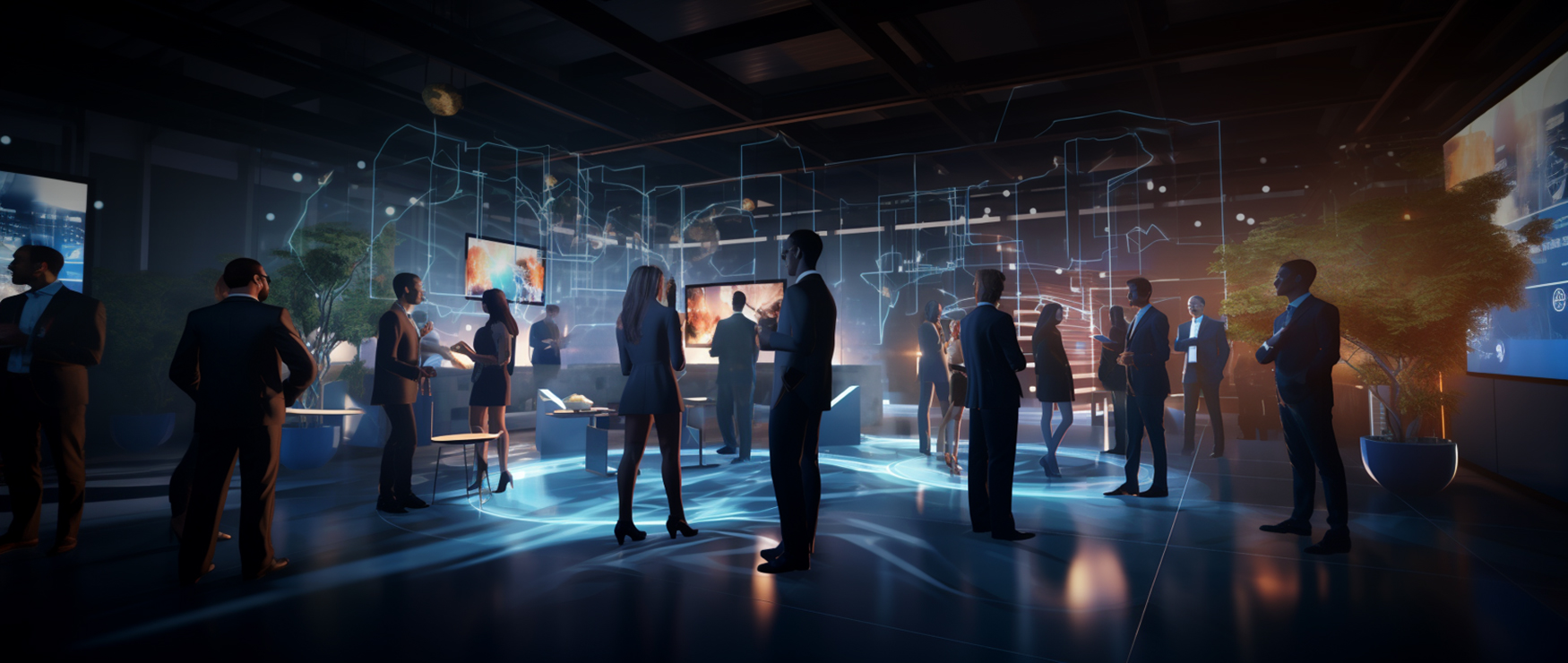 Metaverse Future Trends: What to Expect?
With the rise of AR/VR technologies, businesses will have an opportunity to create a more immersive brand experience for their customers. The Web3 platform will open up a new realm of prospects for businesses to create more modern ways of interaction and engagement with their audiences. Also, if you want to embrace Web3, implementing smart contracts will help you get a decentralized, transparent, and secure metaverse.
Considering such a rapid growth of XR technology, businesses obtain the opportunity to create a more immersive brand experience for their target audience. Undoubtedly, you already want to know how to benefit from metaverse development! But before that, let's dive into all major trends in the metaverse so that you can have more insights for your company.

1. Photorealistic Avatar Technology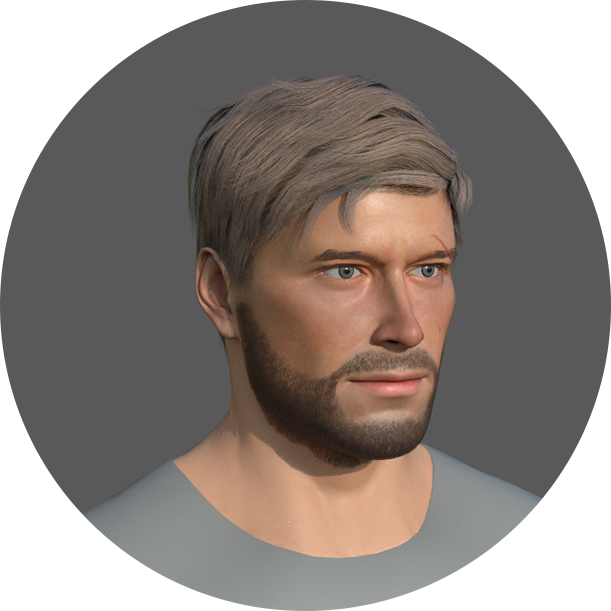 Photorealistic avatar technology is a form of artificial intelligence (AI) mixed with computer-generated imagery (CGI) and used to create virtual representations of people. It's a highly advanced technology that leverages computer graphics, motion, facial recognition software, and other advanced algorithms to create 3D avatars that look as well as behave like real people. They can be used in various apps like games, animation, VR/AR, and, of course, the metaverse.
The technology behind photorealistic avatars has been in development for decades but has recently become much more sophisticated. It's capable of creating 3D models with realistic facial features, body shapes, and movements. Photorealistic avatar technology is being used in a variety of industries, such as gaming, entertainment, education, and healthcare.
For example, in the metaverse industry, photorealistic avatars can help generate realistic virtual characters that can interact with other visitors. In the entertainment industry, photorealistic avatars are capable of creating virtual hosts, narrators, and others. Therefore, this technology has the potential to revolutionize a variety of industries, from gaming and entertainment to healthcare and the metaverse. This trend is worthy of your attention.
2. Web3 and Decentralization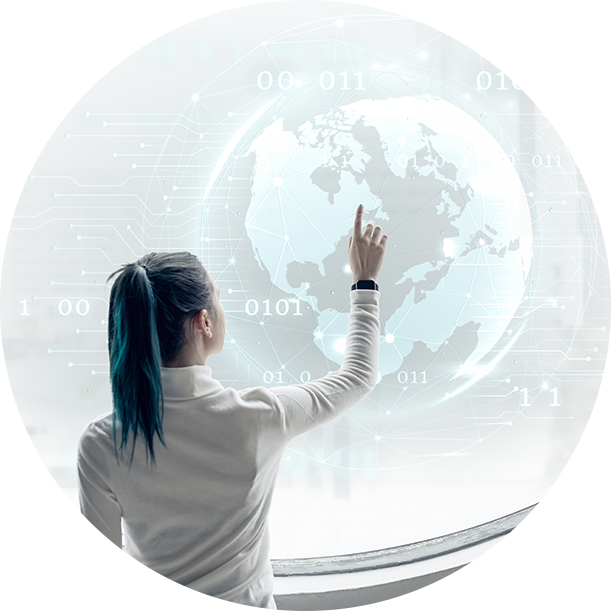 Web3 is considered the next internet generation based on a decentralized infrastructure. It's a platform that allows users to interact in a secure, trustless, and permissionless manner. This new way of connecting to the internet eliminates the need for intermediaries and provides a more secure, private, and efficient online transaction method. Decentralization is an essential component of Web3 and enables users to interact directly without relying on a third party.
By definition, decentralization is the process of distributing power, data, or resources away from a central location or authority. This means that the power is spread out among many different entities or servers instead of relying on a single entity or server to control a system. Such an approach ensures that no single server is able to dominate the system, allowing users to interact with each other in a more secure and trustless environment.
Web3 and decentralization are closely intertwined and have the potential to revolutionize the way we interact with each other and share information. Users can interact more securely and privately by eliminating the need for centralized servers and third-party intermediaries. Additionally, it enables users to access services and applications on the web without relying on a centralized authority. This is where the concept of NFT in the metaverse emerges.
3. AR and VR Boost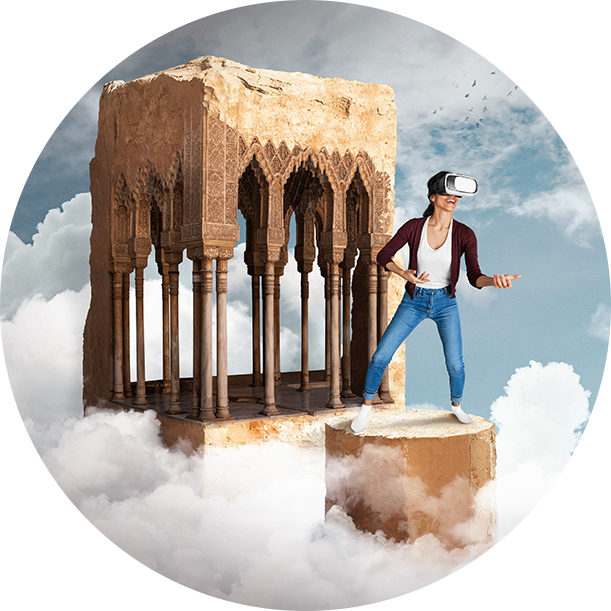 Now that AR and VR technologies have taken over the virtual world, businesses can expect a revenue boost. AR and VR will open up a new realm of opportunities for businesses to create new ways of interaction and engagement with their customers. The popularity of AR/VR has led to a rise in the demand for digital content, increasing the number of consumers. This growth in demand has led to a boost in revenues for the industry. Now, businesses can expect a boost in revenues due to the rise in the popularity of AR/VR.
VR and AR have brought more immersive experiences to the customer journey, allowing brands to make a lasting impression on customers. XR technology allows users to experience a product or service in a virtual environment, giving them the opportunity to look at different options and customize their purchase. With virtual reality gaining popularity, more brands are expected to use VR to market their products and services.
4. Metaverse Marketing Trends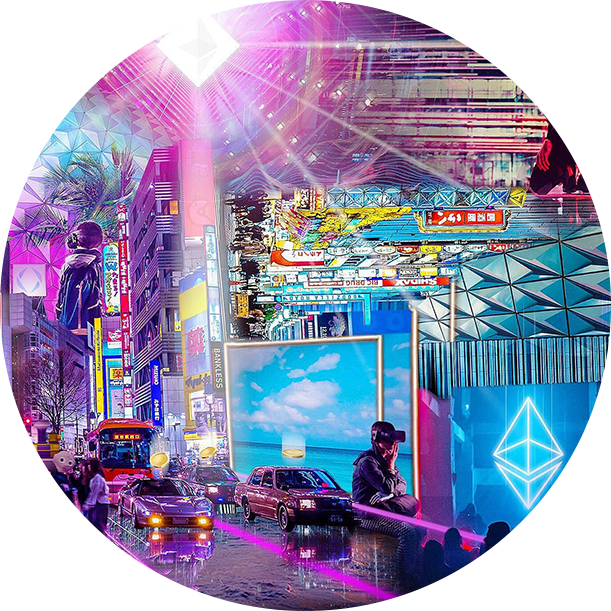 The metaverse marketing provides customers with a chance to interact with a product as if they are actually using it, ensuring a hands-on purchasing experience. Along with virtual reality, other immersive technologies like AR and MR are also expected to gain popularity in the metaverse context, opening new prospects before enthusiasts. AR technology allows users to experience augmented content by superimposing digital imagery onto the real world.
Marketing agencies worldwide can now utilize all the power of the metaverse in promoting brands from a principally new perspective. Immersive technologies open new prospects for showcasing a product or service in its best form and even allowing a potential buyer to interact with them in a risk-free as well as entertaining 3D environment.
5. Metaverse Gaming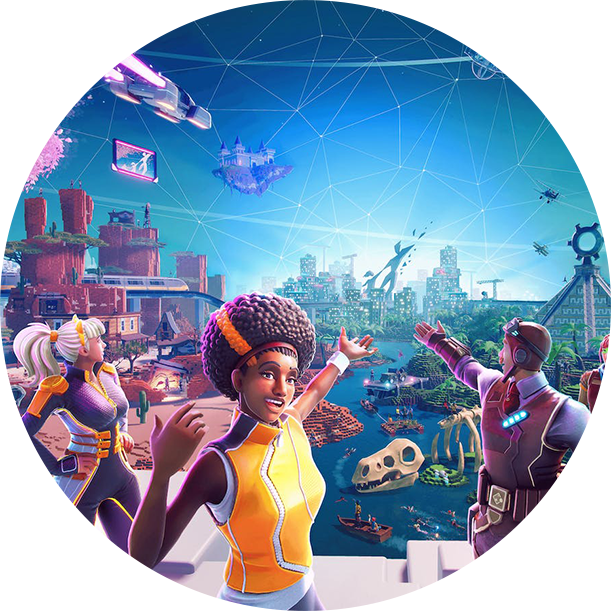 The rise in the popularity of VR and AR has led to the creation of new content, including games, events, and experiences. The global gaming market is expected to be worth $298.20bn by 2027, offering businesses the opportunity to create a gaming plan to grow their brand. With the rise in the popularity of XR, more businesses are focusing on creating gaming content. Among all metaverse use cases, gaming metaverses will be a huge deal.
This will result in an increase in the sales of gaming equipment, including computers, VR hardware, and gaming consoles. Now, businesses can expect to see a surge in revenues due to the popularity of VR and AR. This can be achieved through partnerships with game developers, hosting gaming events, and creating branded merchandise.
All in all, metaverse gaming is already something close to reality. Just look at how successful are proto-metaverses like Fortnite or Roblox. When powered by blockchain, your players will be able to make use of the play-to-earn model, making a profit by obtaining NFT in-game assets. Trading these virtual items will make them richer. As a game metaverse owner, you'll increase your company's revenue via transaction fees. Sounds promising, right?
6. Metaverse for Corporations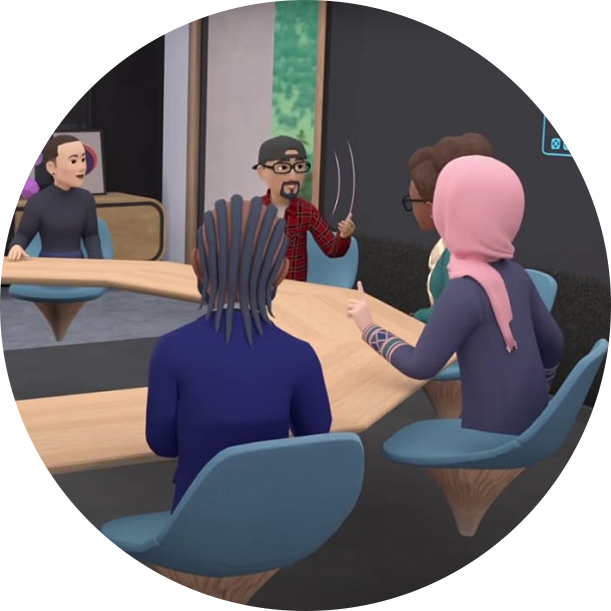 The rise in the popularity of metaverse technology has led to the creation of never-before-seen prospects for corporations. The incorporation of the metaverse is expected to increase the ROI of your company by enabling you to create a personalized experience for the audience. The trending metaverse concept can be taken advantage of.
Companies can use these virtual worlds to ensure customized environments, such as walk-throughs, in-store events, and more, simultaneously integrating third-party services into their enterprise metaverses. Inside your own virtual world, you can arrange concerts of real singers, sell real estate for cryptocurrency or NFTs, organize educational events, or the like.
7. Metaverse Fashion Trends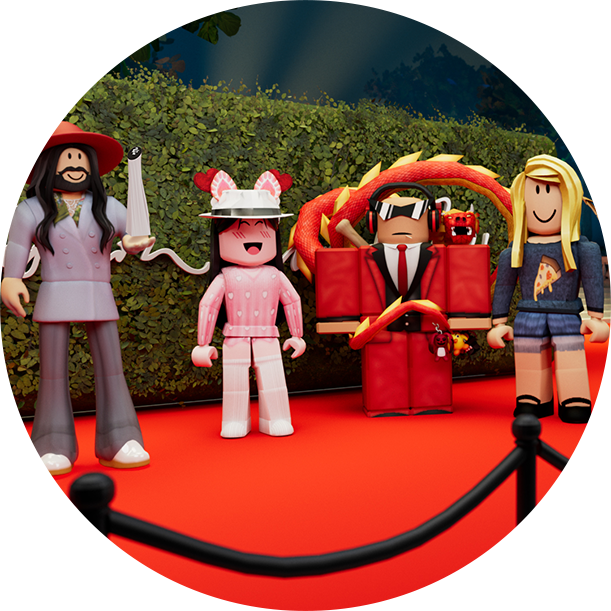 In 2021, the global fashion industry generated about $1.7trln in revenue, which offers apparel brands the opportunity to grow their business. Now, companies can expect to see an increase in sales due to the popularity of the metaverse. The use of this technology will provide customers with an immersive experience, resulting in greater brand engagement and boosted sales. After all, you can showcase popular products inside a virtual space.
8. Metaverse Scalability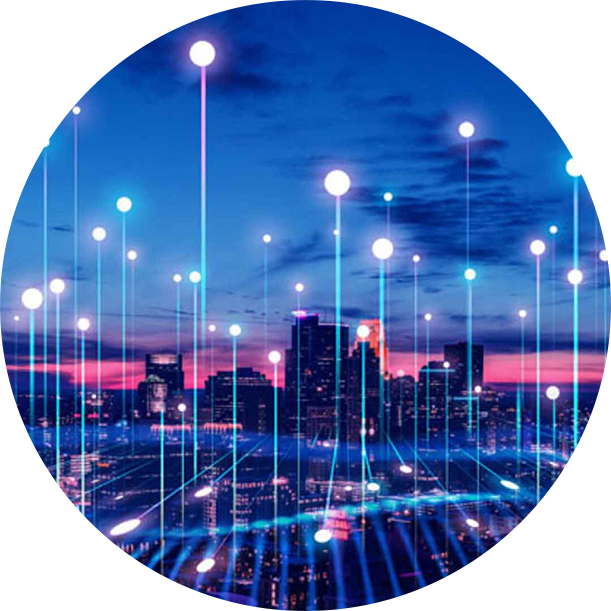 In order to ensure that the metaverse is able to handle the ever-growing user base, scalability is essential. Scalability is the ability of a system to increase or decrease its capacity or capability in response to changes in the environment or user base. In the case of the metaverse, scalability is key to its success, so no wonder it's one of the global trends.
The first step in scaling the metaverse is ensuring that the infrastructure can handle the traffic, which requires the use of cloud computing, as the metaverse capacity must be able to expand and contract almost instantaneously. So the metaverse needs to remain viable as the demand for its services grows.
The second step in scaling the metaverse is to create a system able to handle the ever-increasing complexity of the virtual world. That's why you must develop and implement algorithms that can process data quickly and accurately. Also, the metaverse must ensure that the data is secure and user privacy is maintained.
Finally, the metaverse must be able to scale to users' needs. This requires an automated system to detect user behavior and adjust the metaverse accordingly. The scalability technology must respond to user input quickly and accurately to provide the best experience possible. More and more metaverse development companies prioritize scalability, being aware of its significance for corporations.
Mount the Wave of Trends with Program-Ace
To keep pace with the time, businesses should understand the current state of the market. They must also keep an eye on future trends. Doing so, businesses will be able to create more immersive brand experiences for customers. Fortunately, our custom software development company can handle the technical aspect of it. You can rely on Program-Ace because we know the ins and outs of every metaverse trend to help your company follow it effectively.
Having familiarized yourself with all information above, your best decision may be to contact us and leave all your worries behind after we discuss your future metaverse project.
Want to get more stories to your email?