Many people have heard about virtual reality technology and the ample opportunities it creates. Games, roller coasters, travels, cinema, and musical concerts — all of these can be experienced by anyone with virtual reality. On the other hand, VR also offers effective enterprise and IT solutions for many industries. Worth a closer look? Definitely.
This article will describe how mobile VR works and the most useful ways of its implementation. We'll also go deeper into the impact of virtual reality on the enterprise and entertainment worlds. Finally, you'll learn more about outsourcing custom app design to a reliable VR app development company.
How mobile VR works
Virtual reality is a technology that immerses users in a virtual environment using visual, sound, and movements in three-dimensional space, traditionally taking up their whole field of vision.
But what is VR technology in mobile, and how does it work?
In a nutshell, virtual reality on mobile delivers VR entertainment, learning, and business operations using your smartphone screen and mobile applications on the device. Usually, you just launch an app, insert your smartphone into a VR helmet, and enjoy the immersive experience.
In addition, there are VR mobile apps that can be used through VR headsets that consist of a helmet with VR glasses and hand controllers that translate the user's movements into the virtual world.
How mobile app development is changing the VR market
The number of VR users and headsets in operation is impressive. For example, the number of global virtual reality device shipments was 13.48 million units in 2020, with a growth to 112.62 million units expected by 2026.
Moreover, 91% of businesses already use or plan to adopt AR/VR technology. So how does mobile VR change our lives and the market in general? The most incredible thing in mobile VR is the possibility of having an amazing virtual experience on the go. And you get to spend far less money on equipment!
VR in entertainment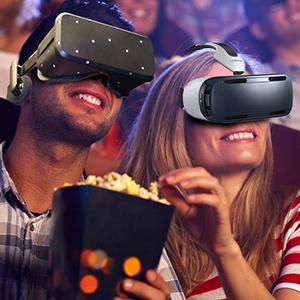 Entertainment is one of the most profitable uses, as people in the modern age need many outlets for stress reduction. Besides, the global pandemic has affected the VR market strongly and forced many people to replace real-life experiences with virtual ones.
Consumers can watch movies, attend exhibitions and concerts, play video games, and even travel with virtual reality.
VR for customer service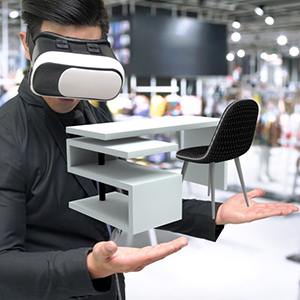 Interactive presentation of products and services using VR is an excellent solution for increasing sales and streamlining this process. Depending on the type of business, you can provide customers with virtual tours, shopping, and expert advice.
For example, a customer can visit a virtual supermarket and select products by heeding reviews. If clients choose a car, they can inspect 3D models of different options and even take a test drive. In the case of a private clinic, a client can consult with a virtual specialist, make an appointment, and visually examine all the facets of an upcoming procedure.
This eliminates the need to hire more sales managers, as virtual consultants can communicate with clients. Immersive apps accept, place and process orders fast and accurately. In addition, some apps can manage warehouse picking and organize shipping.
VR in corporate training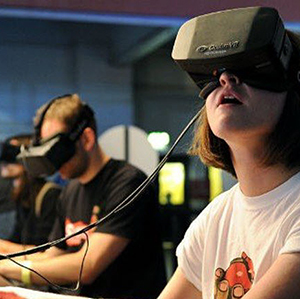 Corporate training is often a stumbling block for many entrepreneurs, as it requires spending many resources: organization efforts, worktime, budget, and hiring a qualified instructor. However, employee training is an essential component of any company's overall growth.
That's why many companies choose VR to optimize the process of corporate training and get the most out of it. Employees can get through specific work cases and learn interactively using custom mobile applications.
In addition, safety training programs teach staff how to act in emergencies and keep themselves safe during the work process. Thus, VR corporate training helps prevent workplace injuries and concentrate better on current tasks.
VR in eLearning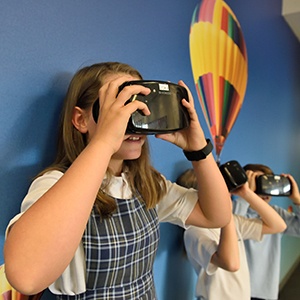 The new reality of social distancing, remote work, and learning forces many people to stay at home most of the time. In order to avoid lowering the quality of study, educational institutions provide their students with eLearning through virtual reality.
Custom mobile VR apps aim to create an immersive and interactive educational environment that enables fruitful learning regardless of location. Study results showed that it wouldn't just replace an in-person experience but can increase students' engagement and improve academic performance.
Remote communication and workflow optimization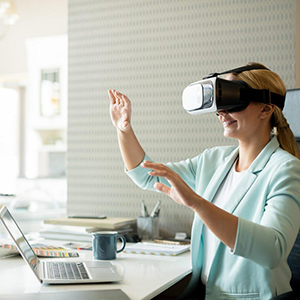 Any shortage of employees in the workplace due to remote work, business trips, and other circumstances can disrupt company workflow. Besides, some work processes take time to find and structure required data. But each of these business challenges can be solved.
With VR business applications, specialists can conduct meetings from different locations, connect to a data cloud, view several screens with additional content at once and share their data with other team members.
VR in testing and prototyping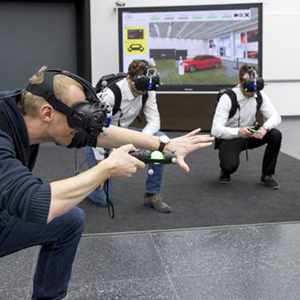 Developing new products and solutions is a challenging task that takes much time in the pre-development stage. Interactive work in a virtual environment is a safe and effective solution that allows building prototypes and testing different options to find the best one for a company. In addition, prototyping doesn't require real materials, expensive equipment, and carries no risks to specialists' health.

Peculiarities of virtual reality mobile app development
As of December 2021, Android has a 70.05% market share, while iOS — 29.21% worldwide. Nevertheless, the market share within the US is different — 40.57% for Android and 59.12% for iOS.
Looking at these numbers, we would conclude that it's crucial to pay special attention to perform VR app development accounting for both market peculiarities and operating system deviations. So let's have a closer look at the differences between mobile app development for iOS, Android, and other VR headset types.
IOS VR development
Building an iOS-based application requires using a specific programming language called Swift. This language requires less coding than Javascript, for example, but devs still need to know it well to build a sustainable code. Swift capabilities also enable the development of highly interactive UI.
Additionally, iOS apps require developing a canonical design strategy and getting approval to publish an app on the Apple App Store. It's usually hard to achieve, as Apple has strict rules for application approval. Besides, iOS apps are usually paid by default, so the development of monetization mechanics is usually not required.
Android VR development
The development of Android-based VR applications requires using Java and Kotlin programming languages. Although Java has some limitations in development capabilities, it enables cross-platform development — building an application suitable for mobile devices and the Web.
As Android has a wide range of device models, screen sizes, and OS versions, the design strategy has to be thought out well. In addition, if you're going to make money on your app, it's better to consider that the most popular ways of monetizing Android applications are in-built purchases and ads.
How does development for mobile VR compare to other VR headset types?
Professional VR headsets consist of helmets with a built-in display, speakers, and hand controllers that create a fully immersive experience. Thus, the development of appropriate applications requires building mechanics for hand controllers and in-built cameras that transfer users' movements to a virtual world.
It's also hard to use high-definition content for iOS and Android VR apps, as mobile CPUs cannot handle the high load. Mobile storage size is also not enough to perform high-quality graphics and models.
That's why VR application development for PCs, consoles, and other platforms is usually more complex and time-consuming, but usually offers better performance and graphics.
Examples of outstanding virtual reality apps
In addition to video games, there are dozens of different VR applications that allow people to apply virtual reality in more rewarding ways. So we've collected some examples of VR apps that bring real value to users from different industries.
Google Cardboard App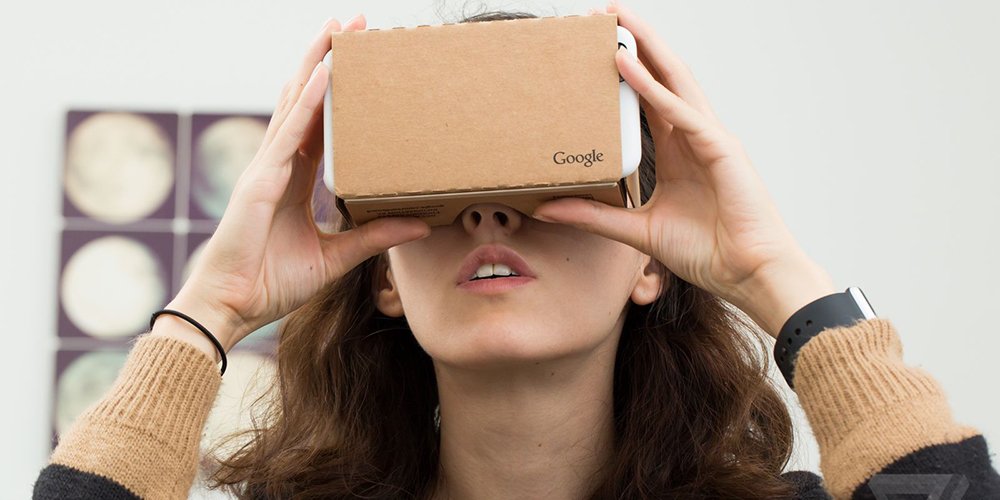 Google Cardboard is an affordable mobile VR device for which Google has released an app of the same name. The Google Cardboard app is a one-stop entertainment solution. Users can enjoy many different experiences — singing a song with their favorite artist, visiting a museum, or playing tennis.
Hand Rehabilitation VR Training
Rehabilitation is a complex process in which patients need qualified instruction and support. Fortunately, programs like hand rehabilitation VR training help users do their best and achieve impressive results.
Using a VR headset, the app offers a rehabilitation program that consists of many functional exercises. Patients are accompanied by a virtual instructor who explains the mechanics of the practices and encourages them along the way.
Users can also watch their progress. This function is very motivating to continue rehabilitation, since it is often difficult to notice an improvement by yourself. Luckily, it is well calculated with the use of precise hand movement sensors.
Aircraft Engine VR Training
Learning to engineer and interact with new technologies is a complex but essential process. An excellent way to tackle the challenges of complex machinery is through immersive learning. For example, the Aircraft Engine VR training program allows engineers and aviation employees to learn how to work with engine equipment, assemble and disassemble it, and improve their qualifications.
The significant advantages of such a system are safety, as well as virtual equipment, which doesn't require spending a budget on very expensive hardware.
VR Hotel
We believe that quality prototyping is the key to better decision-making and cost-effective production. This principle can be applied to many areas of activity.
For example, a detailed visualization of future interior design using VR Hotel software saves operating costs, as well as time for the development and approval of a hotel design concept. Experts can navigate the floor plan, test different design solutions interactively, and conduct virtual tours for their clients.
VR Store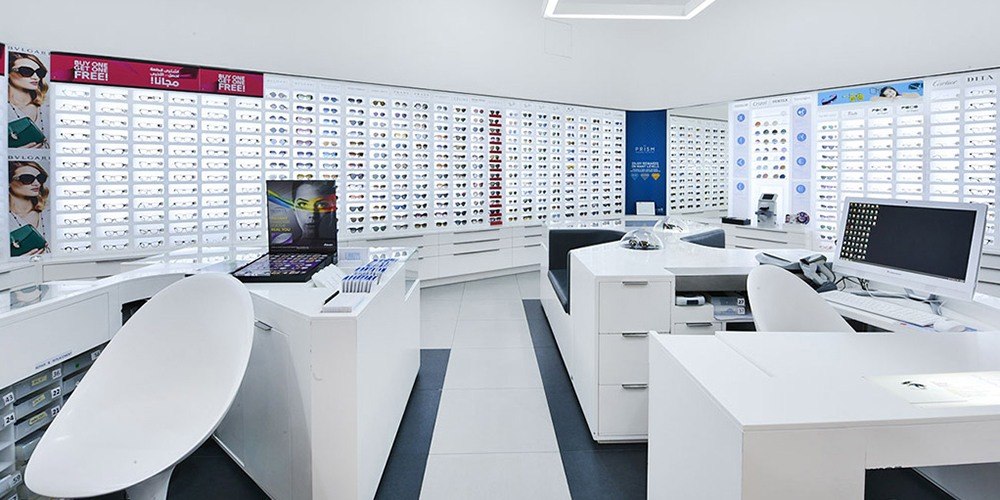 Shopping in virtual reality is the solution to many shoppers' problems. There is no need to get to a physical store, communicate with consultants and sales managers. Unlike an online store, customers can examine the product in an interactive 3D environment and even try on things.
Magrabi VR Store is a modern project of one of the most famous optics stores in the Middle East. The application can be used with Google Cardboard.
The application's functionality allows customers to explore the entire assortment of the store in a virtual environment, get advice, and order a suitable product. This decision helped to draw 40% more customers, as well as boost customer engagement with the brand.
Put VR app development in the hands of pros
It is so so crucial to consider that development of a custom VR application will only yield worthwhile resilts if qualified professionals play an active role.
That's why we're happy to introduce you to Program-Ace — one of the leading VR development companies, according to Clutch. Our custom software development company hosts hundreds of experts who always go the extra mile and apply every ounce of their skills.
In fact, this team of dedicated specialists executed almost all of the projects presented as examples for this article. Additionally, our portfolio contains many other products that have helped our clients achieve their business goals.
When you are ready to start a new chapter in your company's history and collaborate with experienced pros, just contact us!
Want to get more stories to your email?