Each new year is like no other, right? The tradition of bidding farewell to an old year's departure and celebrating the next one's coming has been shaken. First, there was the COVID-19 pandemic and all the subsequent measures our company had to take to continue developing. Now, it's the full-scale war taking place right behind our windows. But guess what? This year has also brought new victories, awards, and achievements on its wings. So there's much to tell about Program-Ace!
The Next Big Step Forward
Today there's no acre of land on earth where people haven't heard about the Russian-Ukrainian war. While the international community continues to support our country, the Program-Ace team has never ceased to work, joining the fight on the information and economic front line. Even long before the full-scale war broke loose in Ukraine, we had been elaborating on a Business Continuity Plan as a result of the increasing threat near our country's borders.
Fortunately, when it all began, we proved more prepared than ever to face the challenge as it was. Having relocated all our employees to safe places and moved data centers abroad, we can now focus on delivering more value than ever before. Now we continue to evolve as a company, dedicating ourselves to doing what we can best — making our clients happier than they were before partnering with us. With each new project behind, Program-Ace becomes stronger.
Our Informational Footprint in 2022
Although this year was incredibly challenging, Program-Ace managed to participate successfully in a few online events and even join the Kharkiv IT Cluster, which was a significant victory for us. Moreover, we were invited to prepare a speech for the 2022 CGC11 conference, presenting the topic of "Smart Team Building for an NFT Metaverse Project," during which industry leaders discussed the burning issues of Web3 game development.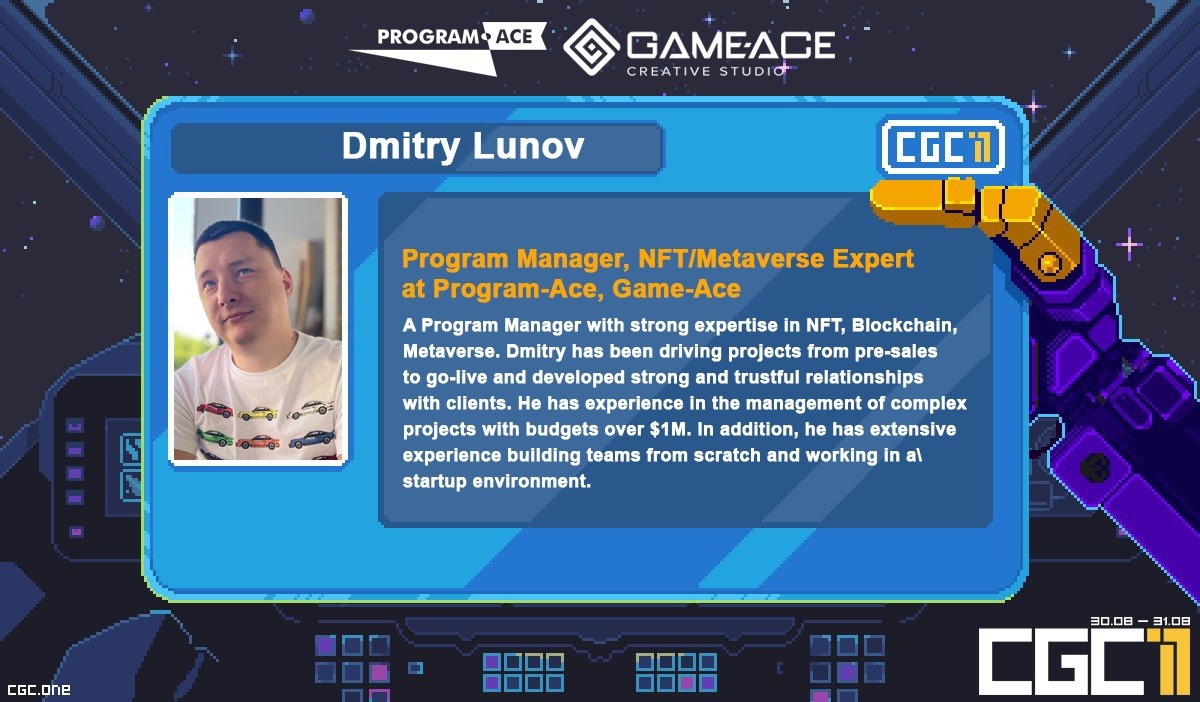 Also, Program-Ace was pleased to visit the Secret Tech Night by Devexperts, during which we expanded our knowledge of software engineering and broadened our horizons even more. As an event dedicated to app development, it shed light on the best practices of QA, back-end/front-end, and mobile engineering. Other online conferences we visited were Unite 2022 and Unity for Humanity Summit 2022 — the two events where speakers discuss how Unity changes the world.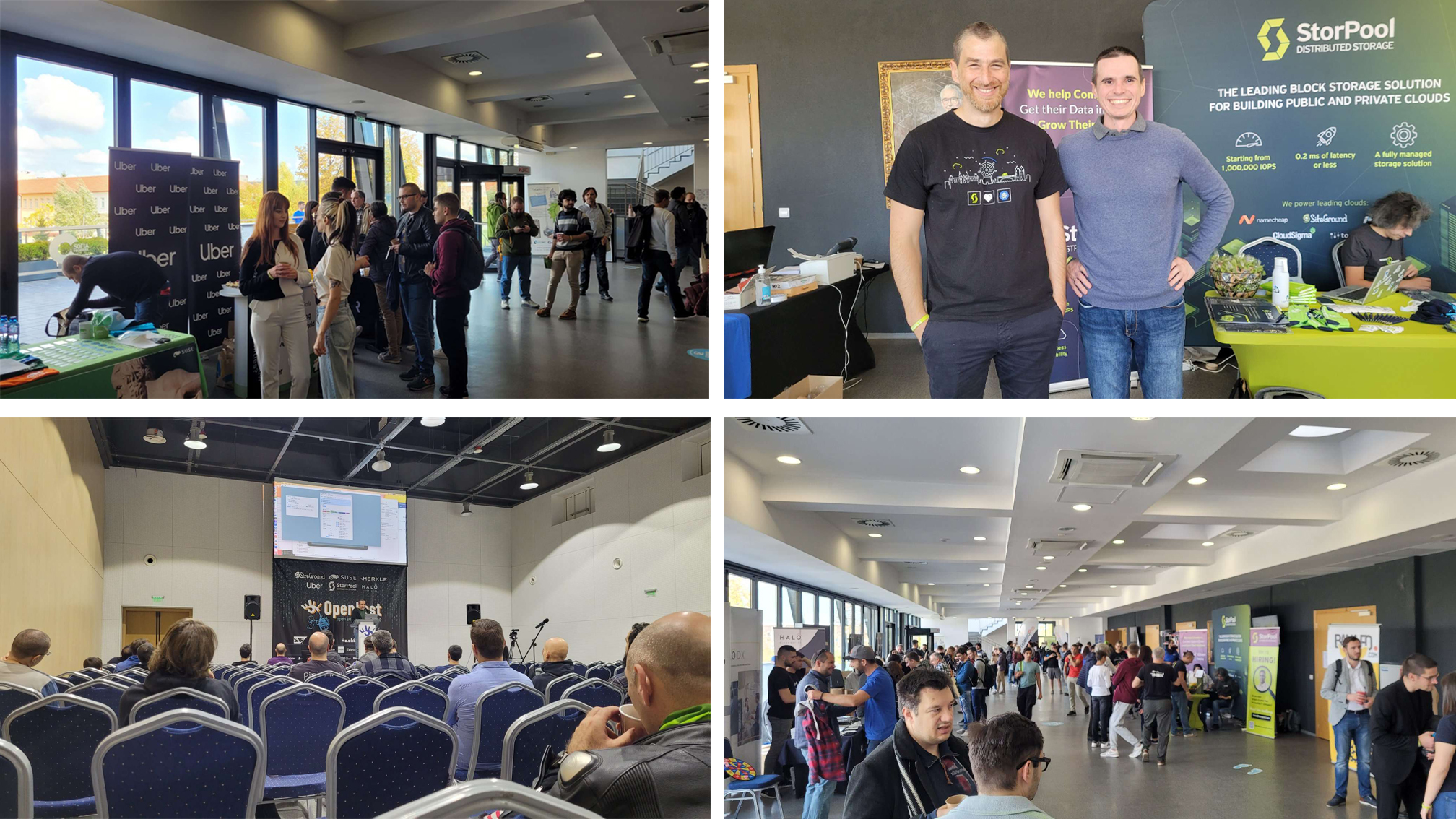 One of Program-Ace's experts was also present at other major conferences, including OpenFest (offline), Global AI Developer Days Bulgaria 2022 (offline) and Creator Day: Building the Metaverse with Digital Twins (online). Our team has derived as much knowledge and expertise as possible from each of them to provide our clients with even more value.
In addition to the conference dedicated to Web3, the Program-Ace team was also honored to join the Cyber Security Talks event, which took place in Sofia, Bulgaria. During the conference, our CTO Denis Potapenko shared the experience of Program-Ace in the cybersecurity domain and accumulated a ton of new knowledge already incorporated into our workflows. Now we are experienced, secure, and ready to reach new heights more than ever!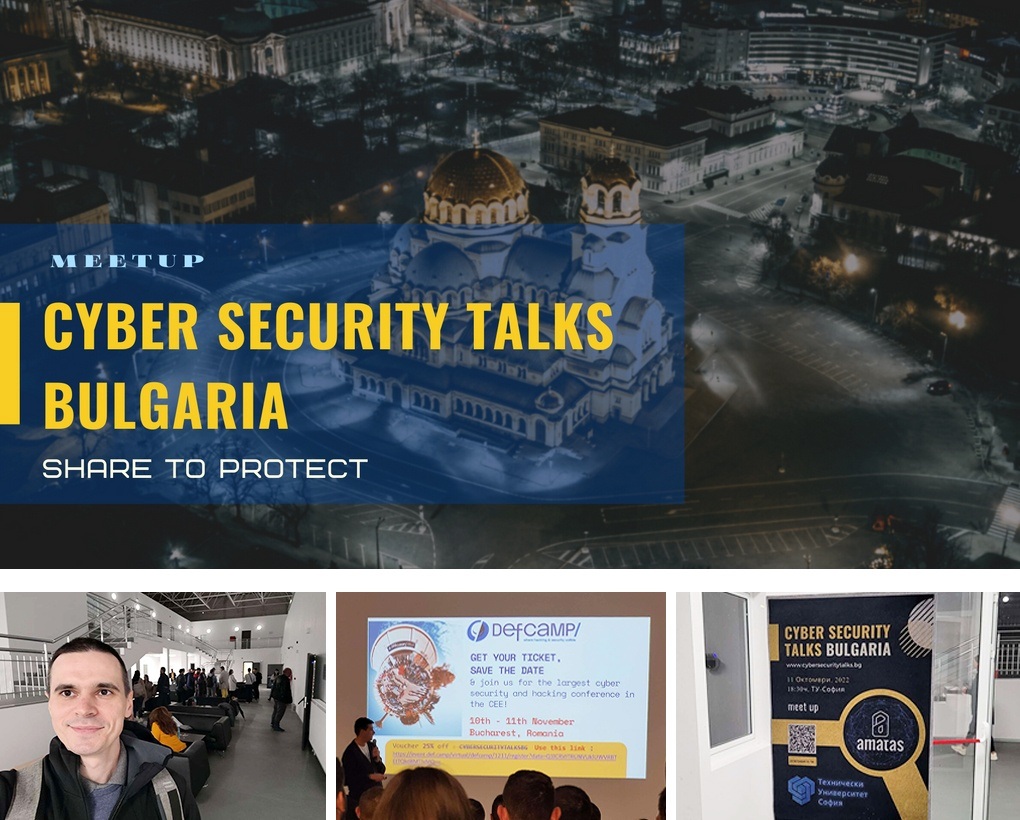 ​​Industry Contribution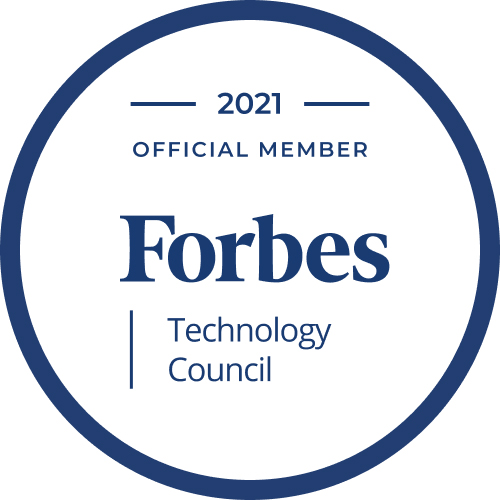 Our CEO Oleg Fonarov continues to remain a frequent contributor to Forbes Technology Council, with more of our insights delivered to the world. Furthermore, Program-Ace never lingers to share knowledge about innovative technologies as well as our contribution to the industry. Among the recent topics in which we've become proficient, constantly sharpening our expertise publication by publication, there are the Metaverse, NFT, Web3, and the like.
Even in the darkest of times, we never stop shedding light on a wide array of topics for the global audience to stay tuned with the world. It's our genuine passion to spread knowledge and experience gained throughout our work on different projects. The Program-Ace team always feels the need to remain abreast of the industry in order to reflect the light to the world when it's dark.
Exciting Projects
Throughout 2022, our team has taken on the metaverse technology seriously, so we are proud to say goodbye to the passing year and say a few words about the recent projects that make it unique. Among them, our specialists can point out the MR Experience Metaverse Platform, the DeFi VR World, and the new NFT game developed by our game-oriented division, Game-Ace — Nomadland. Working on all of them, our professionals have pushed their skills even further.
MR Experience Metaverse Platform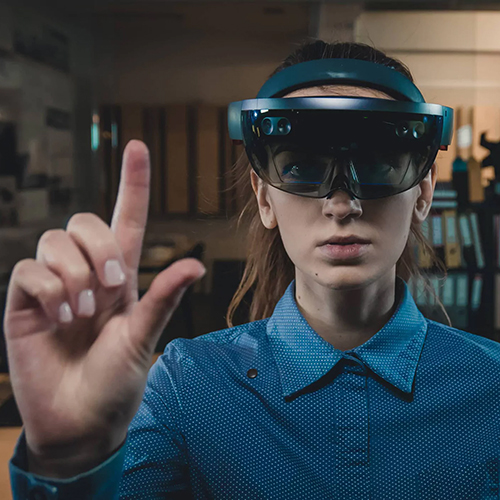 This unique software solution crafted by Program-Ace serves as an all-in-one extended reality platform that allows users to design, administer, as well as distribute spatial training simulations and multiplayer metaverses. In essence, it's a visual cloud-driven web editor developed using the potential of JavaScript for HoloLens and Kinect. The MR Experience Metaverse Platform allows designers to craft and manage spatial apps without coding.
DeFi VR World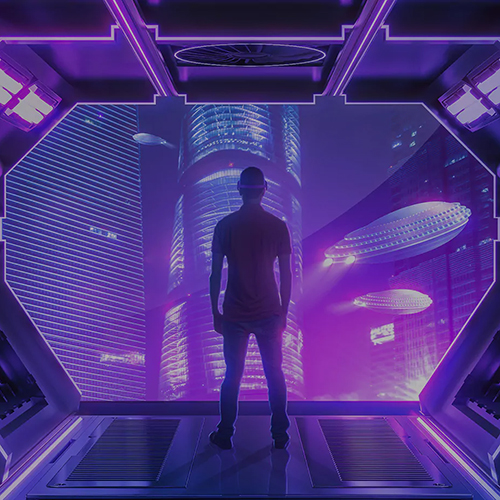 The DeFi World is another Program-Ace's project delivered to a satisfied client in 2022. Our central mission was to develop a metaverse consisting of the social media and the NFT marketplace parts. As a result, we've built a Web3-as-a-service metaverse platform connected to blockchain technology and integrated with a broad array of third-party services. Now it's a functional metaverse platform with numerous additional services.
Nomadland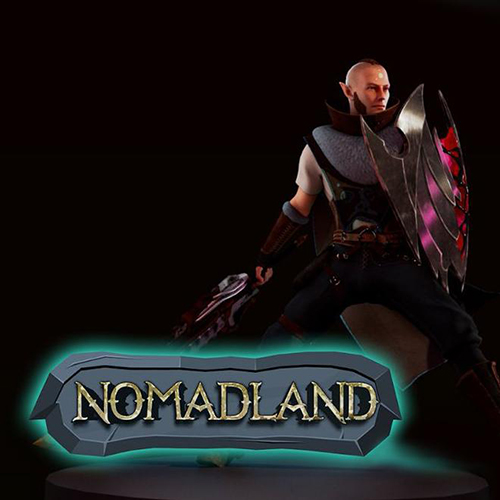 This NFT game has already become a pearl decorating our 2022 portfolio. Nomadland is a play-to-earn NFT turn-based strategy with a backstory taking place in a world where players can purchase land, construct farms, and defy epic monsters. In this game, a player not only can battle with foes but also capture them, upgrade their ranks, and craft weapons/armor while fighting other gamers. There you feel like a knight in the hostile world of enemies.
New Vectors of Development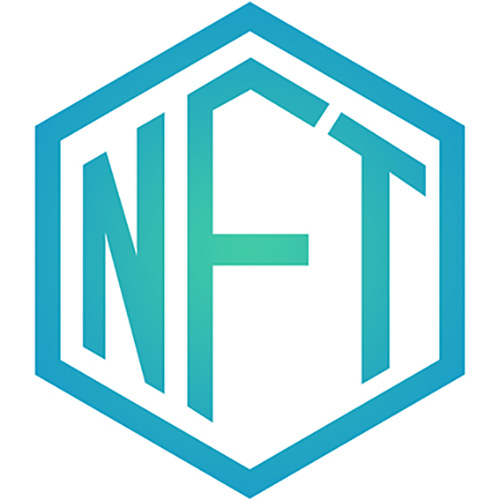 In 2022, not only did Program-Ace rely on the previously taken route but our company also elaborated on the new vectors of growth, such as Web3, the Metaverse, and NFT. This year has proved that the information technology industry never lingers, so mustn't we. With our fingertips on the pulse of the trends, we move on with the already chosen vectors of development.
In the year to come, Program-Ace is about to focus on delivering more research-driven, custom-tailored metaverse solutions as well as NFT and Web3 projects. At the same time, while accepting the new challenges of burgeoning areas, we don't intend to forget about our other expertises, including training/simulations, VR/AR/MR, product configurators, etc.
Our Precious Awards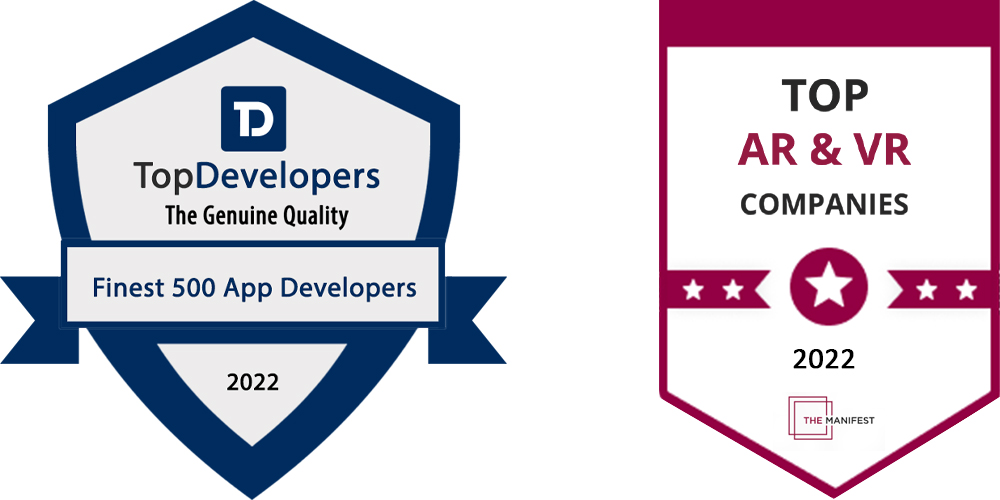 From year to year, our company is honored to receive multiple awards, which we consider an explicit sign that we are on the right path. Well, the current one isn't the exception. Program-Ace was included on the List of Finest 500 Mobile App Development Companies in 2022, another recent victory each of our team members is incredibly proud of. Let alone that there are many new positive reviews about our company on Clutch. Finally, we have been included on the list of Top 100 AR & VR Development Companies, which is another our treasured victory in the passing year.
Our Belief in Victory
Throughout the entire period of the outrageous Russian assault on Ukraine, Program-Ace has provided material and financial assistance to Ukraine's Armed Forces. We tried our best to make our contribution to Ukraine's defense as impactful as possible. And finally, the tree bore fruit — not only did we manage to support our homeland, but also our most sincere efforts were marked by many awards from multiple state and private entities of Ukraine.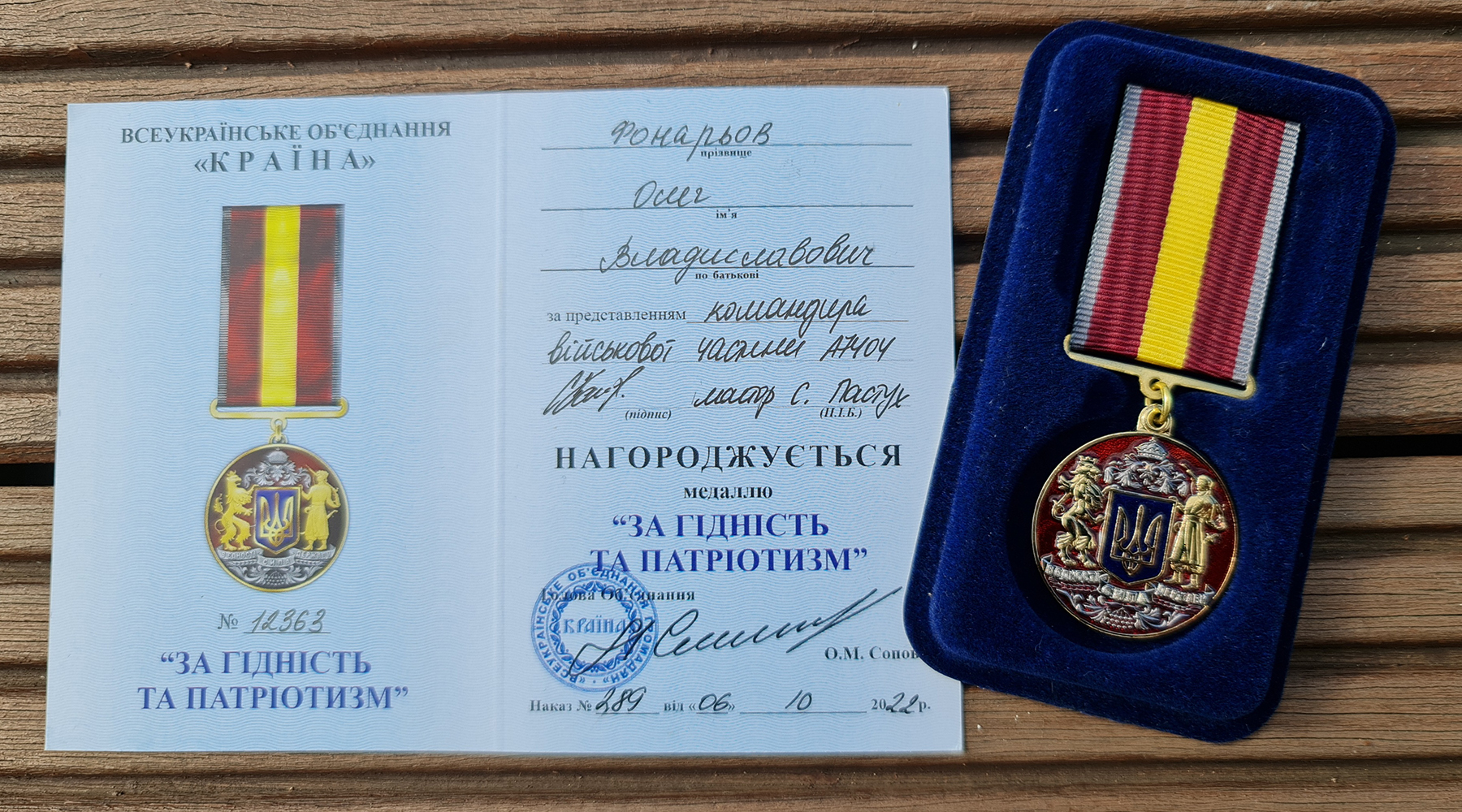 Guided by our CEO Oleg Fonarov, the Program-Ace team dedicated itself to work, combining projects with volunteering and support for the Ukrainian economy so it can develop no matter what. We do what we believe in, and we believe in the victory of our country. That is why Program-Ace continues to grow and work on new projects.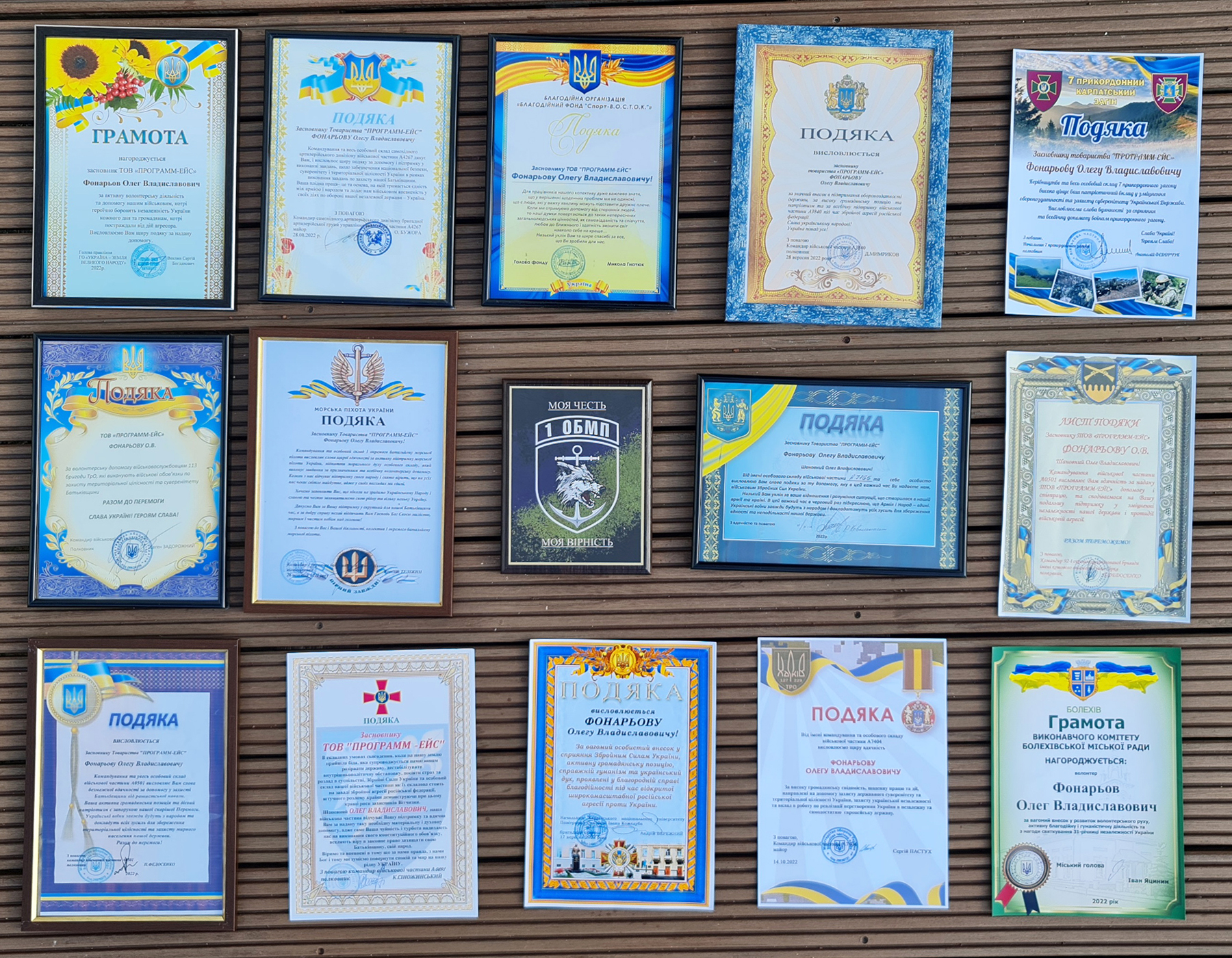 In such a difficult time, these awards mean so much to us. We are thankful for paying attention to our voluntary activity, and this symbol will serve as a reminder of our everlasting love for Ukraine. The Program-Ace team will undoubtedly continue to defy challenges to provide even more financial and technical support for our home country! We are proud of our origin and plan to contribute to the volunteering movement as long as the homeland needs our help.
The 30th Anniversary of Program-Ace

This year Program-Ace crosses the edge of the third decade. Three happy decades of our shared history, when we grew, accepted challenges, faced failures and victories. So we are delighted to announce the 30th anniversary of Program-Ace!
Our story starts with a graphic design studio, and now we are on the list of the Top 100 international service providers. Program-Ace has grown a lot since then, thanks to the joint efforts of the people who make up its foundation. From year to year, we have been trying to embrace innovations, increase our presence in various technological fields, and look where we are now.
Throughout these 30 years of professional operation, the Program-Ace team was fortunate to work with world-known partners and clients, helping them grow in the digital world. Together, we have encountered many challenges and victories, yet there is still more to accomplish because growth has no limits.
So let's bid farewell to the passing year and hope to celebrate many more anniversaries, continuing to work for the good of technological progress.
Signing new contracts with world-famous clients
Notwithstanding the war that broke out on the territory of Ukraine, Program-Ace keeps looking for ways to grow and remain helpful so we continue to deliver projects on time. Our team has successfully signed multiple significant contracts (Unity Technologies, American worldwide clothing and accessories retailer, and the most prominent Czech video game developer), providing all security policies and measures to ensure continuous delivery.
Let's Meet Again in 2023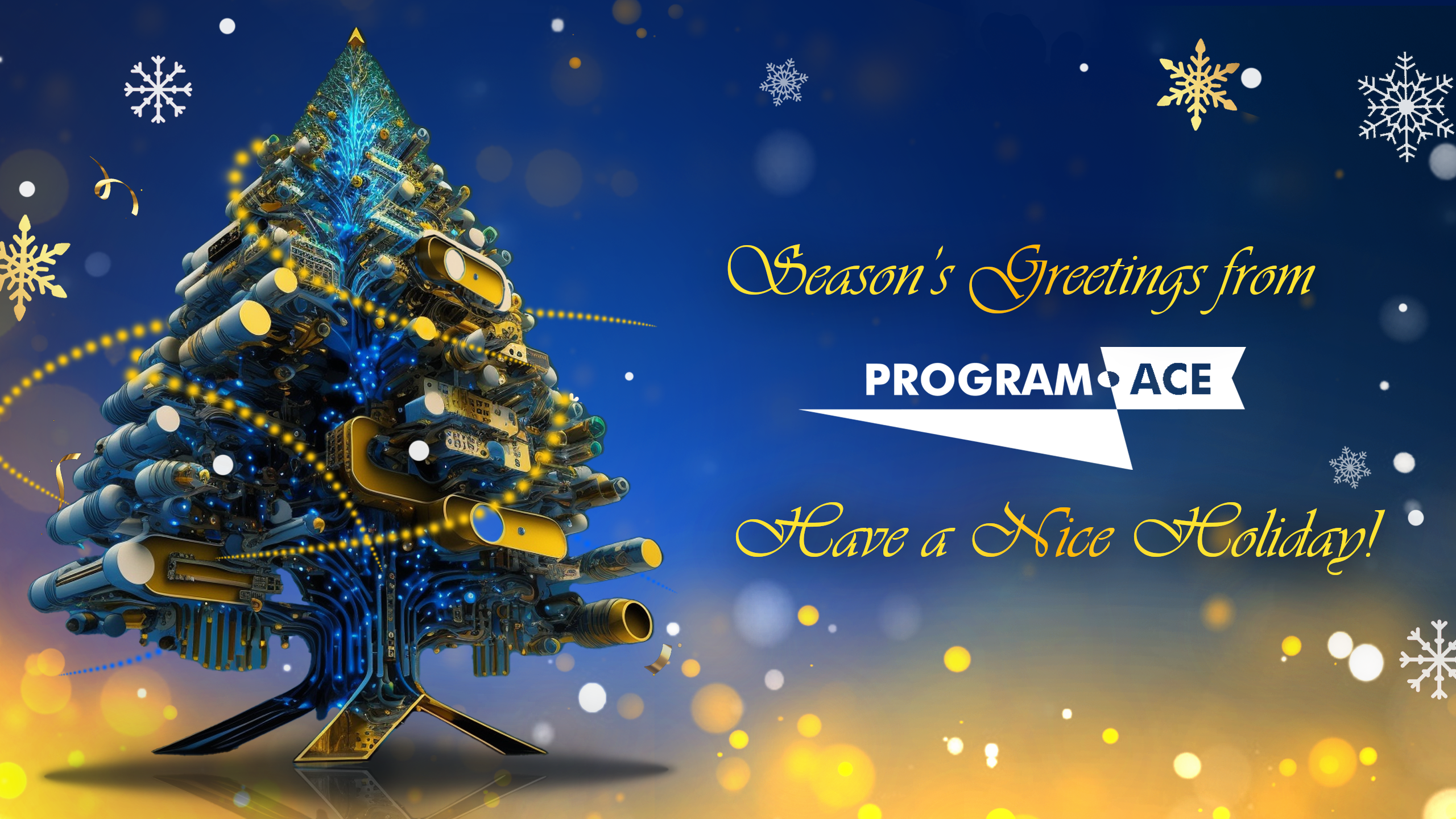 Watching the last days of this year become memories, we'd like to express gratitude to our clients for their uninterrupted support and hope to continue helping them embrace digital transformation. Also, the Program-Ace team happily thanks everyone who has been and still supports our activity for the good of the global industry. Heading into 2023, we already elaborate on the new vectors of development and expect all the hardships to fade away with the passing year.
May the new year be blessed with new victories and better than any previous one!
Want to get more stories to your email?