Virtual reality (VR) is surging in popularity. In the past year alone, the VR market grew to a size of an estimated 15.8 billion dollars, and it keeps growing. Unsurprisingly, most people already know what VR is (at least in general) - a technology that presents a virtual and digital environment using specialized equipment, the specifics of how VR actually works can be complex and confusing.
In this article, we will explain the secrets behind VR and give you some insights that cover the complete picture of this amazing technology. You are also welcome to use it as a helpful tool in building VR apps or hiring a qualified VR app development company.
What is VR in 2021?
VR as a concept is not quite new, but the meaning of virtual reality has changed over time. It was introduced by researchers in the 1950s, and we had the first headset back in 1968. However, it took decades for VR to become available to consumers simply because the technology was too expensive to use commercially.
As competition in the industry grew and companies learned what virtual reality is, the technology itself has improved, and today's VR is eons ahead of its predecessors. VR has come a long way, especially when it comes to speed, responsiveness, and graphic quality. Accordingly, the impact of VR on the business world is becoming increasingly impressive, and it is helping solve real business problems.
How does VR look like nowadays?
The detail level and resolution quality of VR experiences have drastically improved and keep improving, as new and better headsets get released and developers use more sophisticated technologies. The most modern VR definition is a simulation of a complete environment and presentation in front of your eyes via a headset. As you get immersed into the virtual world, you can interact with it using VR controllers.
What can you do in VR?
While the first thing that comes to mind when you hear "simulating environments" is probably gaming, that's not the only application of VR. In fact, the effect of this technology is immense and strongly felt across numerous industries.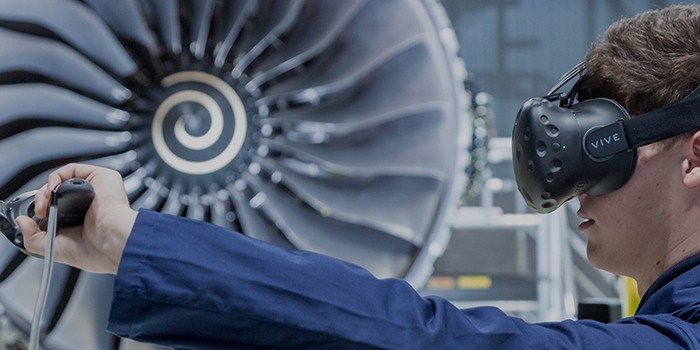 Virtual reality is often used for training purposes, especially in industries such as healthcare, aviation, and the military. For example, VR simulation as a practice environment puts new surgeons, pilots, and soldiers in regular and unique work situations, but without carrying the actual risk, and at a fraction of a cost.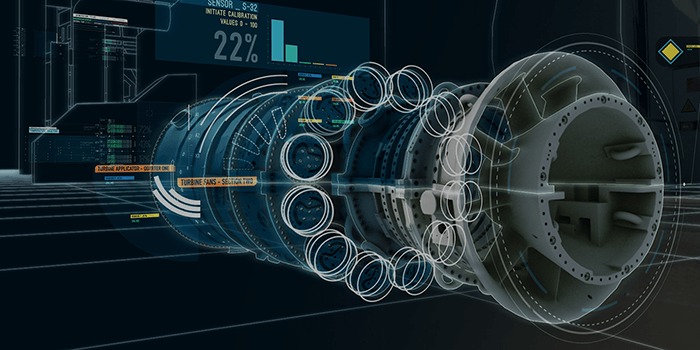 Another area of impact is product development, where VR helps create virtual prototypes to cut costs, only developing the best ones into actual physical products. Plus, potential customers can browse VR products and ask for changes before ordering, which will cut costs even further.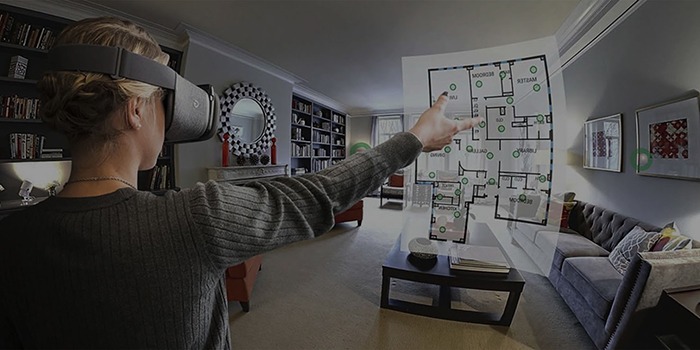 Architectural and design studios can showcase their creations virtually before making them in the real world. The same goes for VR real estate, as agents can give potential buyers tours through buildings that aren't even built yet. The superior qualities afforded to presentations by VR also make it a prized asset in business dealings across the world.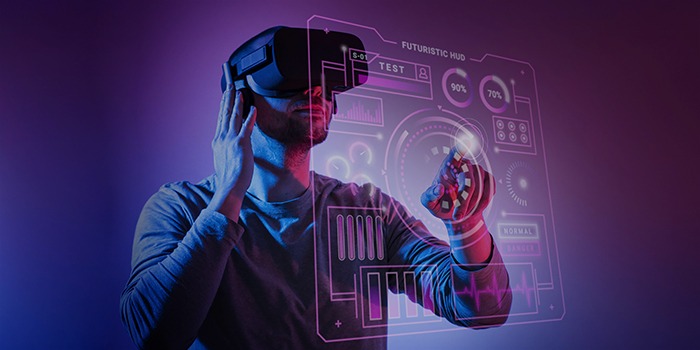 Virtual reality technology has become a guide to the fantastic world of the Metaverse — a digital space that imitates many aspects of real life. As such, virtually anyone can use VR for a range of purposes. For example, a metaverse development company can create a metaverse solution for eLearning or even the healthcare sector in order to give people an ultimate experience.
On the same note, VR as a business tool has unlimited potential. Through time, we can expect more businesses to find new ways to implement it into their workflow, improving efficiency, reducing risks, and cutting costs overall.
Types of VR Interactions
Currently, we can categorize VR interactions into 3 types based on hardware - wired (PC), standalone and phone-based. These different types of virtual reality are each useful in different situations, so let's examine them.
How does VR work on PC?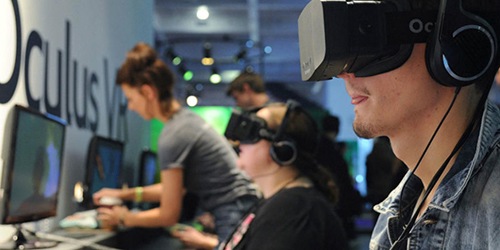 If you want to use VR on your PC, you will need specialized VR headgear. Different manufacturers make these, but the most popular ones are those made by Oculus and HTC. If you have the hardware, you will be able to enjoy VR on your PC, whether for gaming or apps that support that technology. Currently, wired PC VR is the most popular and most widely used form of virtual reality equipment.
How does standalone VR work?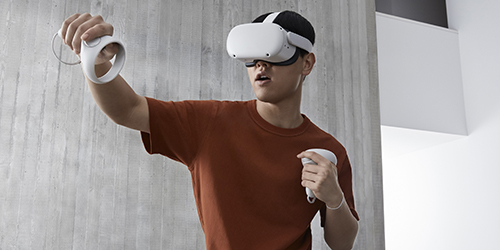 Standalone VR headsets can work without a PC, but some can be used as PC headsets, too. True standalone VR headsets such as Oculus Quest 2 allow you to use only them for enjoying VR, as they have their own memory where you can download apps and games and use them directly via controllers.
How does VR work on phone?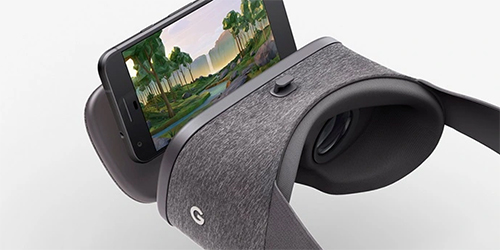 Dedicated phone-based VR headsets are practically extinct, with Google, Samsung, and Oculus discontinuing their mobile-only VR gear. Those headsets were used to place your phone in them and enjoy VR directly from the mobile screen. Although mobile VR is fading, mobile phone users can enjoy another new technology more and more - augmented reality.
What do You Need for a VR Experience?
As you probably noticed from the text, to enjoy VR, you will need a VR headset. Unlike AR (which allows you to access from any mobile device with a camera), VR requires a separate investment.
Fortunately, there are many great VR headsets you can buy (like the Oculus and HTC products we mentioned), and they are much more affordable than they used to be, and you don't have to spend a fortune to get into the VR world.
The second thing you need to access virtual reality is an app that supports VR technology. You can search for VR-ready apps and games on popular marketplaces such as Oculus Store or Steam, or you can take a step further and develop your own VR apps, which we will discuss in the next section of this article.
How to Implement Virtual Reality in Your Business?
Before investing a single dollar into VR, you should formulate a business purpose for this technology. This can be anything from increasing productivity, improving your training process, developing models and prototyping, all the way to improved presentation, marketing, and sales. But, it's important to have one clear goal and one thing you want to achieve via VR before doing anything.
Gathering a team and executing the plan
Once you know what you want to accomplish, the second step is gathering a team of developers that can do the job for you. This is doable but is much easier said than done.
First, you need to vet experts and specialists that have the necessary experience to build the app you want. However, because this is just one niche of hundreds in the sphere of software development, finding the right people and gathering an actual team on your own can be challenging.
What to look for in developers
A good VR developer needs not only to understand VR technology but also to have sound coding skills. As a plus, they can achieve more with good knowledge of machine learning, computer vision, and a solid understanding of UX design. On top of that, they need to be reliable and open to feedback and to working with other teammates.
Now, if that doesn't seem tricky enough, imagine trying to find several people that meet the same criteria, which is needed for bigger projects. Don't forget, you will usually also need other specialists, including a project manager, QA engineers, designers and artists.
How much does virtual reality cost to develop?
This is a tough question to answer, as it depends on the app you want to develop. But, a rough estimate would be anything between $50K and $200K, depending on the number of people involved, their experience, and developer rates. Outsourcing development to Ukraine and other countries with a good balance of low rates/skilled specialists is a good way to keep costs down and avoid long delays.
Find a VR Development Partner
Instead of taking a big risk and trying to assemble a VR developer team yourself, a safer choice is hiring a reliable VR development company with a sizable portfolio and a good reputation in the B2B market.
Program-Ace has extensive experience in building VR apps for different purposes and business types, and our case studies prove that we 'walk the walk'. You can count on us to develop a top-notch VR app tailored to meet your business needs and deliver tangible results.
Contact us about your project and take your business into the wonderful world of VR today.
Want to get more stories to your email?